Enroll for the Best Spanish Courses in Mumbai & Online
-Spanish Language Institute run by native Spanish speakers.
–DELE exam center in Mumbai, and exam center for SIELE, DIE, and specialized Spanish as well.
–FEDELE Center.
-Being an Instituto Cervantes Accredited Center, we offer the best Spanish language courses in Mumbai and online which consists of 11 levels of Spanish language classes (A1 to C2 of CEFR).
-Besides Spanish classes in Mumbai , we offer online Spanish classes so that people can join our courses from any part of the world.
Improve Your Speaking Skills with Our Spanish
Language Course in Mumbai & Online
Hispanic Horizons (legal name Hispanic Horizons Pvt. Ltd.) has been offering a wide range of Spanish courses in Mumbai and online since its inception in 2011. We teach Spanish to people of all ages and attending different language needs of our students. Our mission is to teach the Spanish language and culture in the city of Mumbai and beyond, with the aim of expanding the personal and professional horizons of our students.
Besides providing Spanish classes in Mumbai and online, we also offer translations, interpretations, dubbing, and many other services related to the Spanish language. Our professors are from India as well as from Spanish-speaking countries, and all are well-trained and professional.
Hispanic Horizons is an accredited Cervantes Institute in India. The Cervantes Accreditation is the sole international accreditation for institutions teaching Spanish as a foreign language. Cervantes Accreditation is the most prestigious quality accreditation in terms of Spanish Teaching.
Hispanic Horizons is the DELE exam center in Mumbai. It is also a SIELE exam center, an exam center of DIE by FIDESCU, as well as an exam  center of the Chamber of Commerce of Madrid, Spain.
Hispanic Horizons is also part of the FEDELE international centers. 
Accredited Cervantes Center in India (International Prestige Certification).
The most prestigious quality accreditation in Spanish. 
Accredited Examination Center of 4 International exams.
DELE, SIELE, DIE and Specialized Exams.
International Standards & Quality.
We follow CEFR & Plan Curricular of Instituto Cervantes. 
All the Spanish levels.
We teach all the levels of Spanish: A1 to C2
Creation of our own Spanish study material.
We create our workbooks & have created all the content of our online courses (more than 100 videos).
Well trained teachers.
We have native teachers as well as Indian teachers. All have received extensive training to teach each level of Spanish.
Successful Students.
99% pass DELE Exams & many have found good jobs related to Spanish.
TESTIMONIALS
What Our Students Say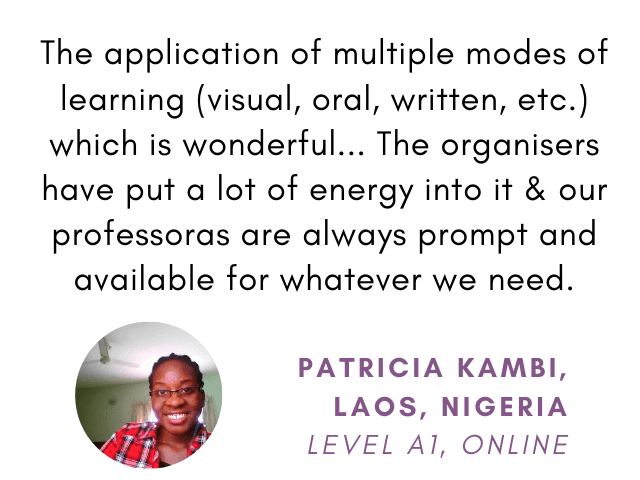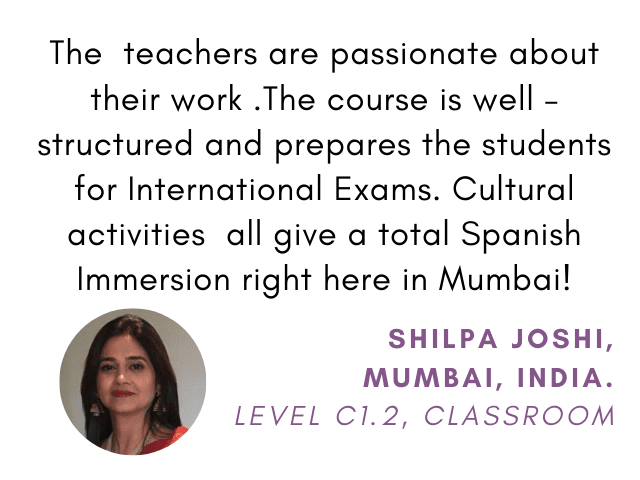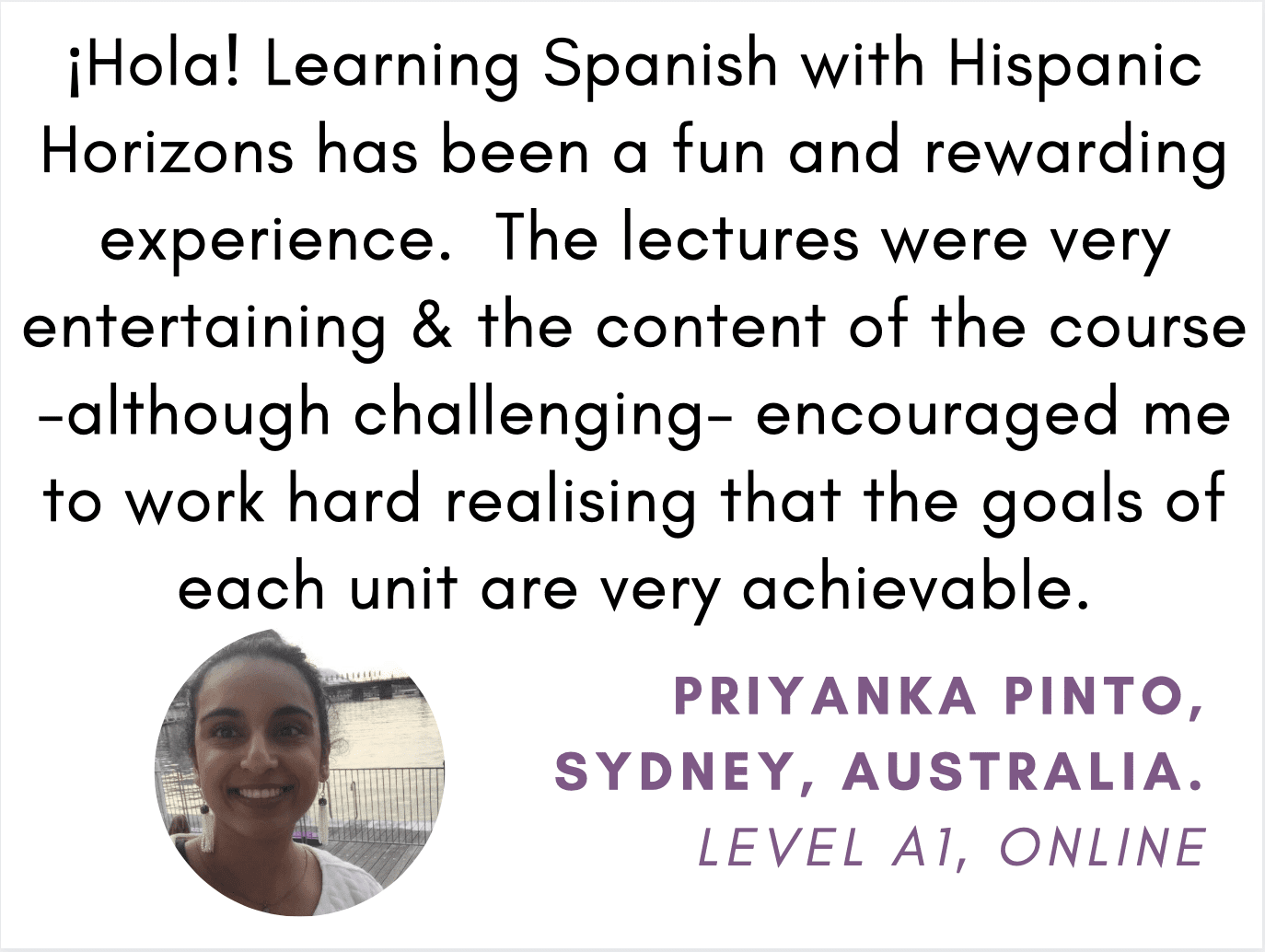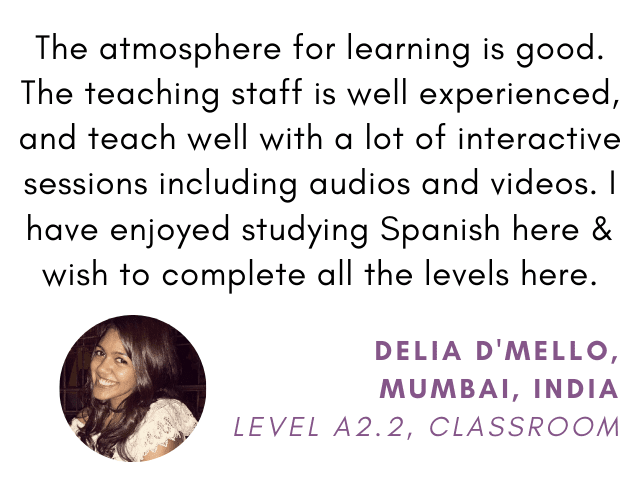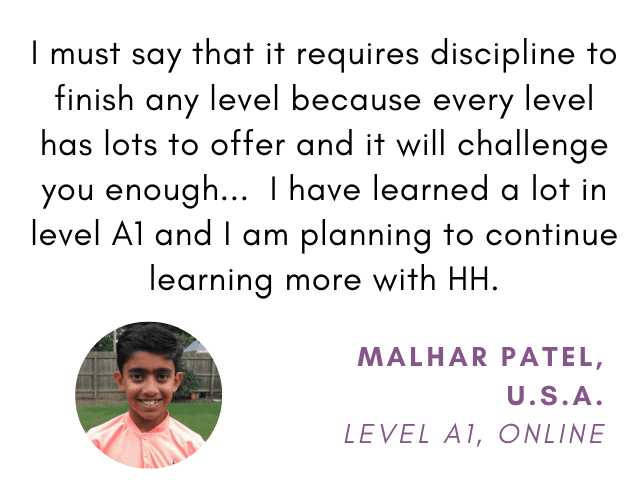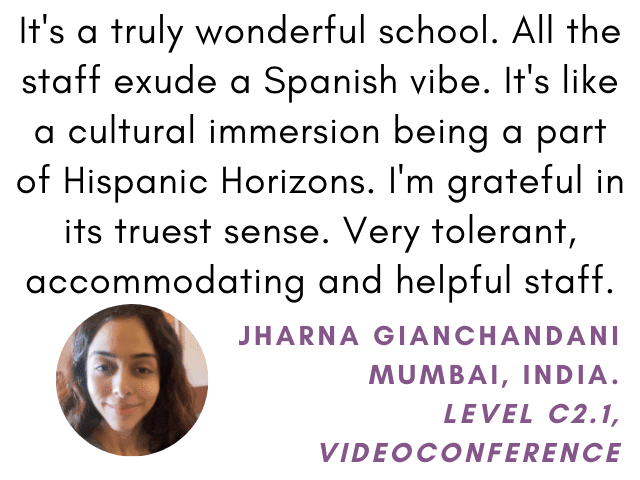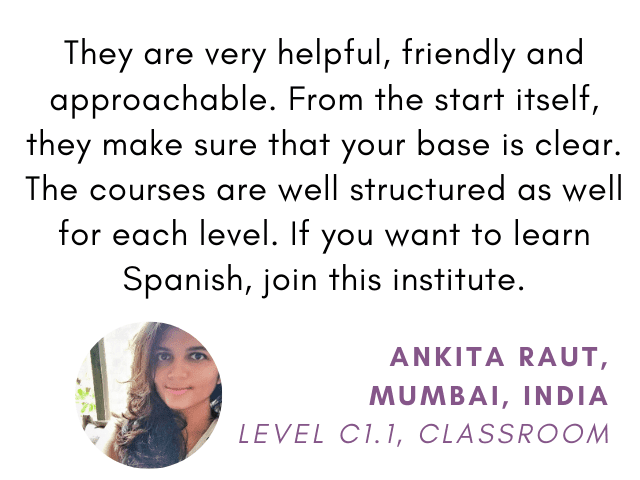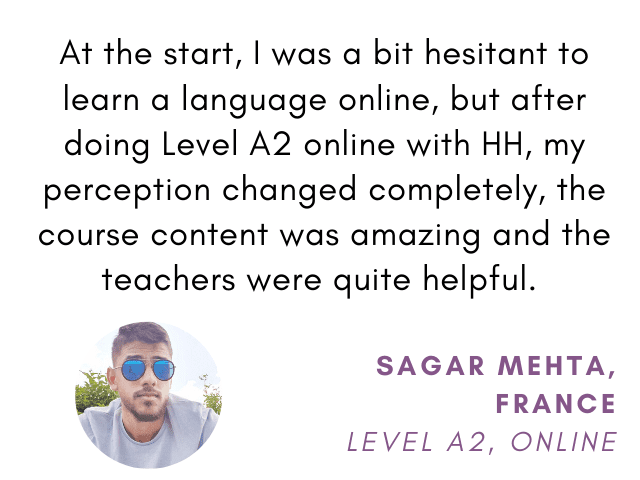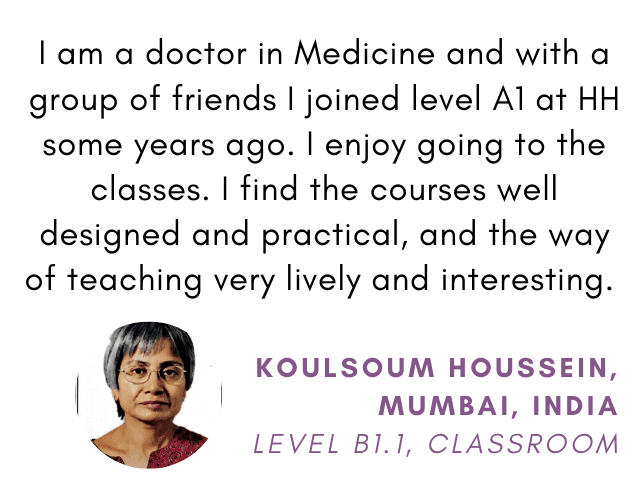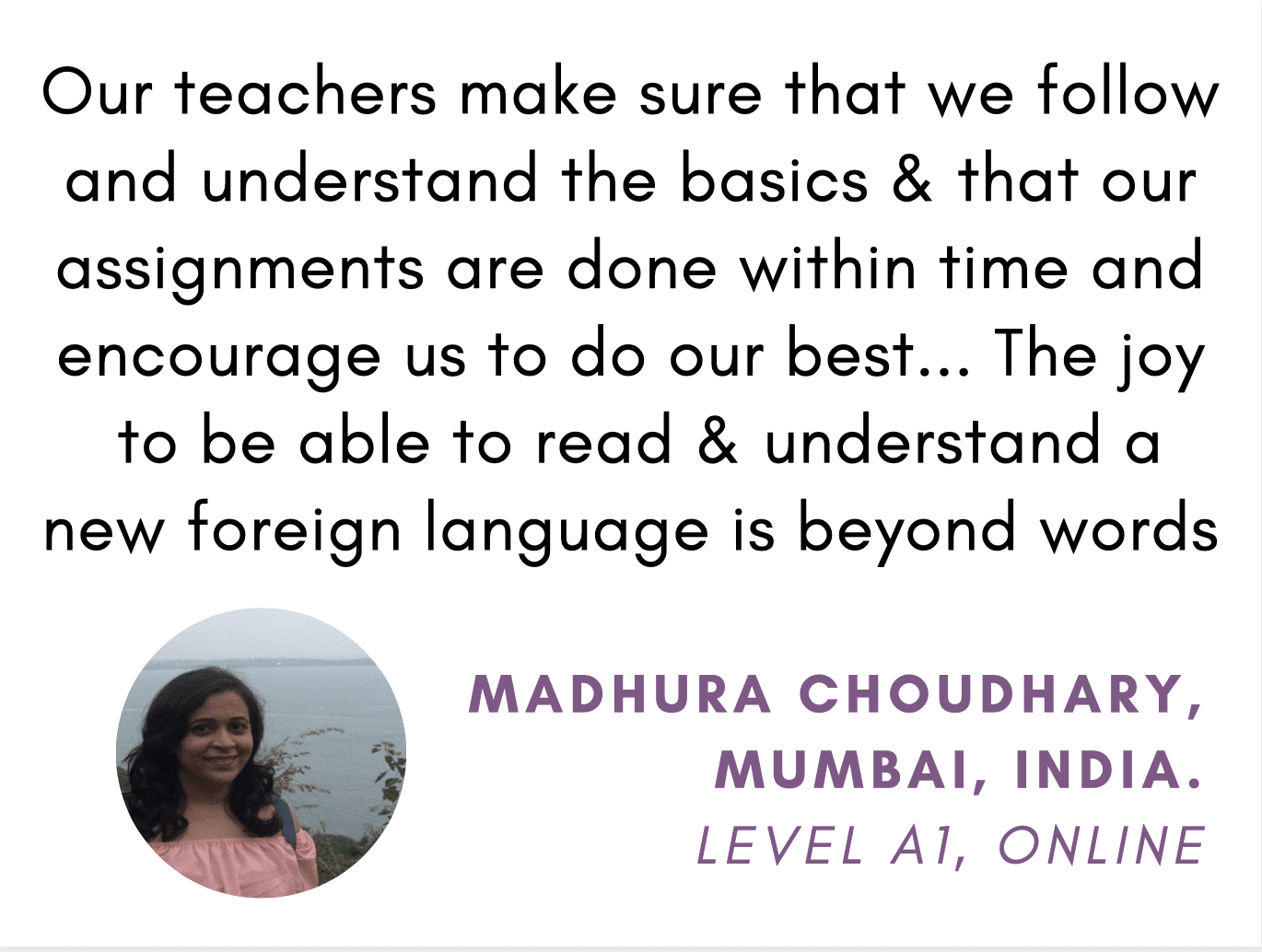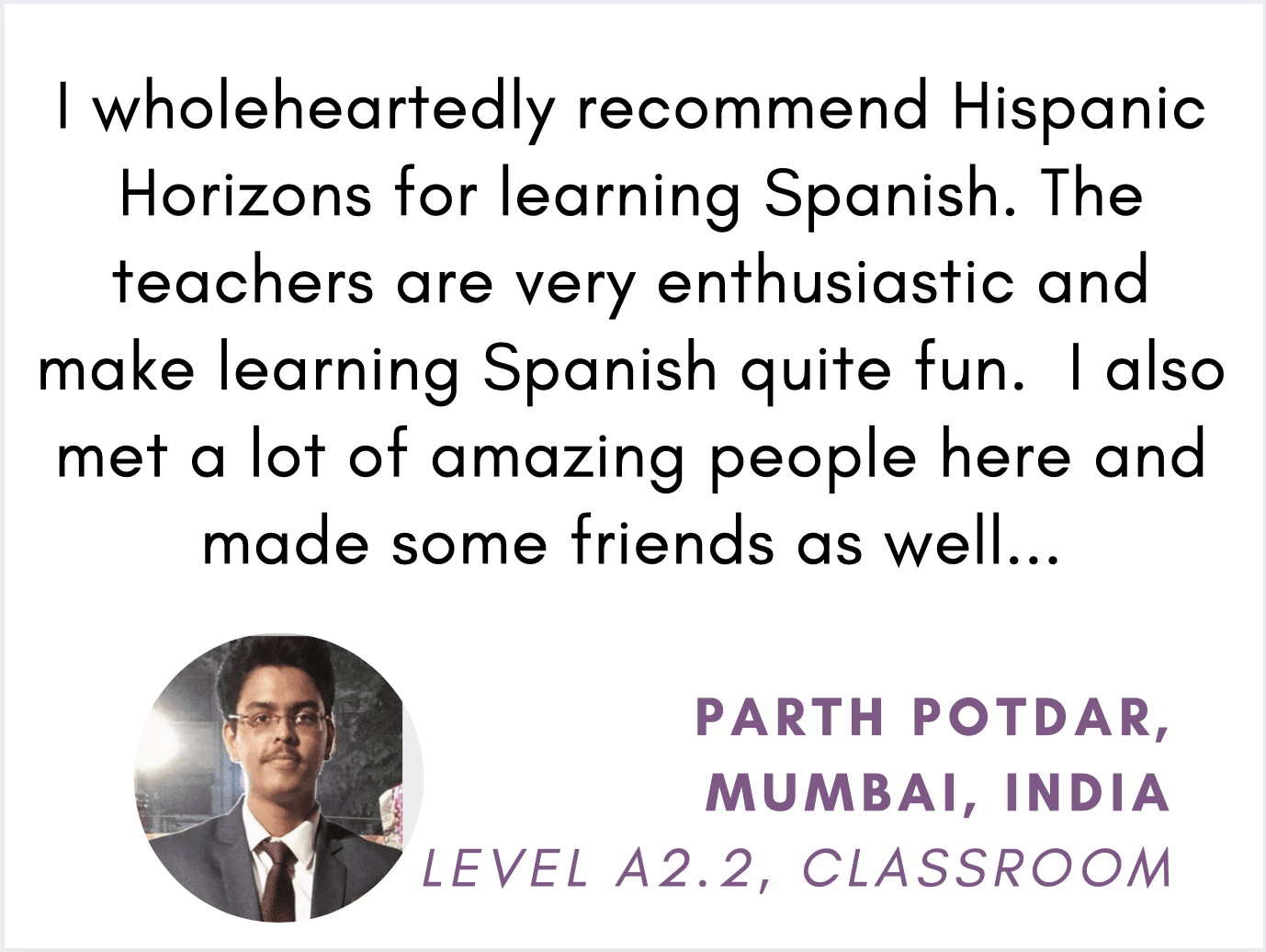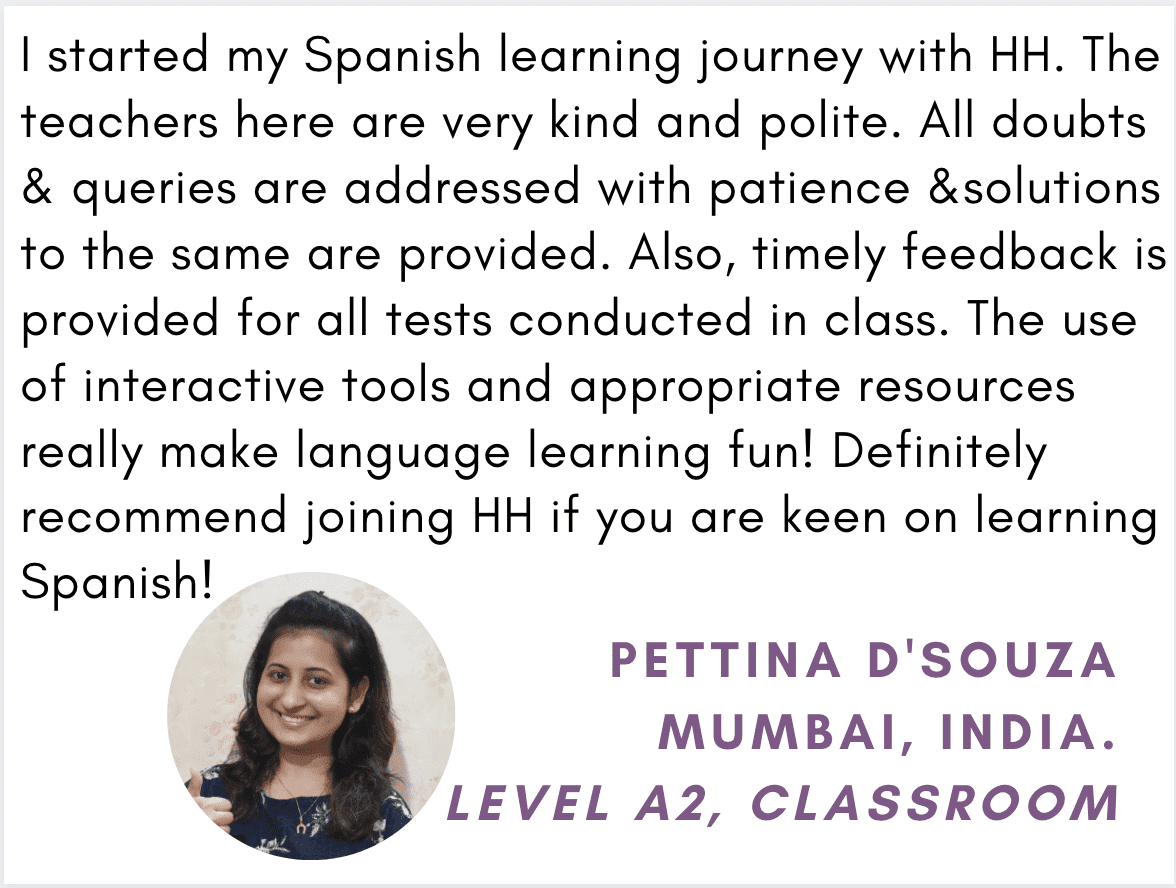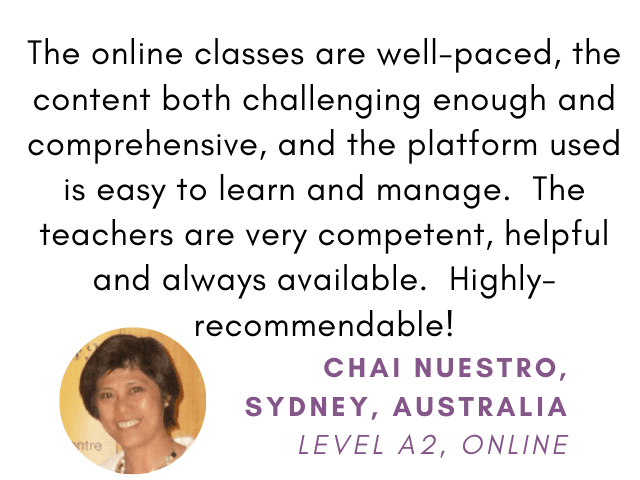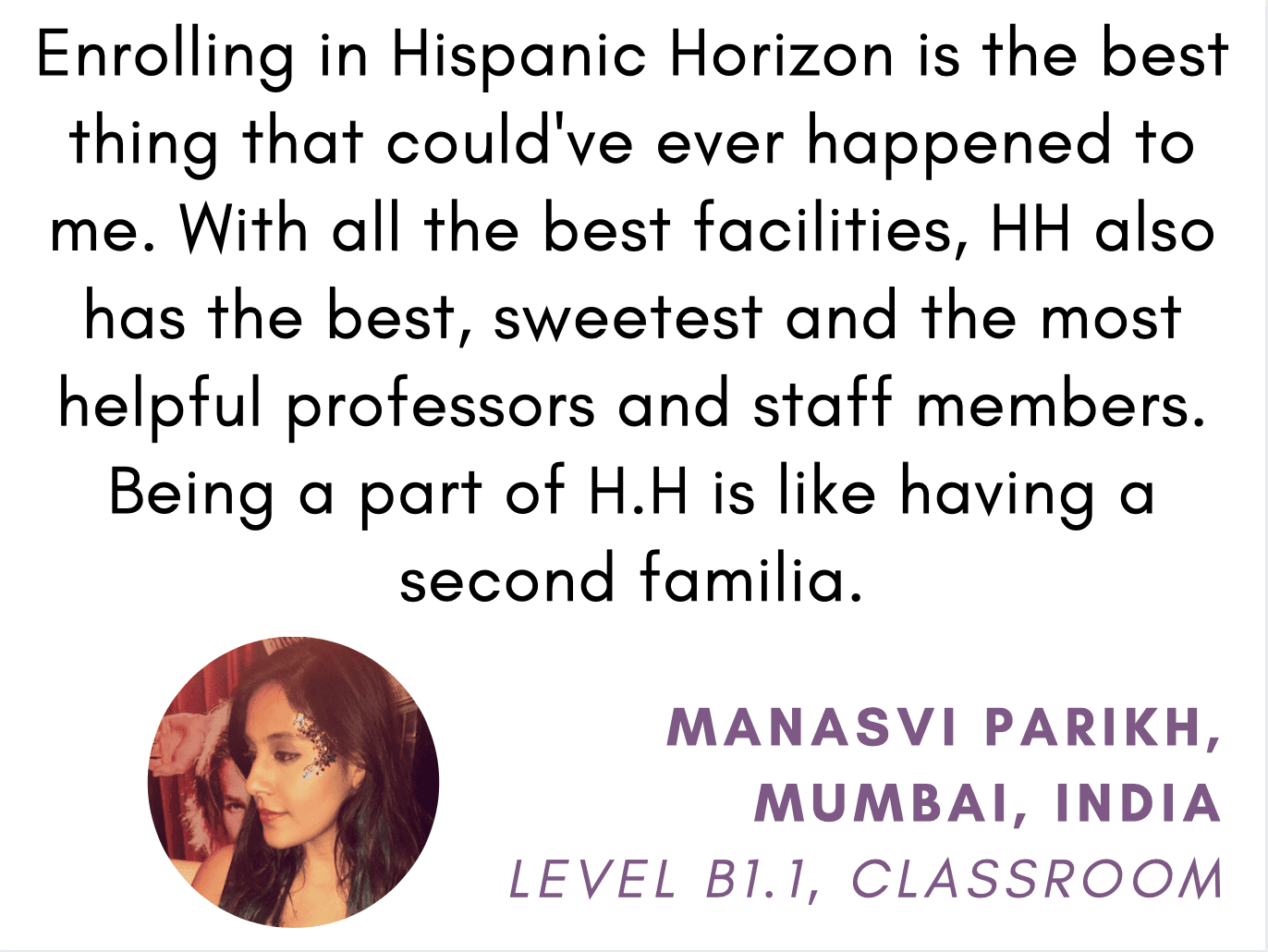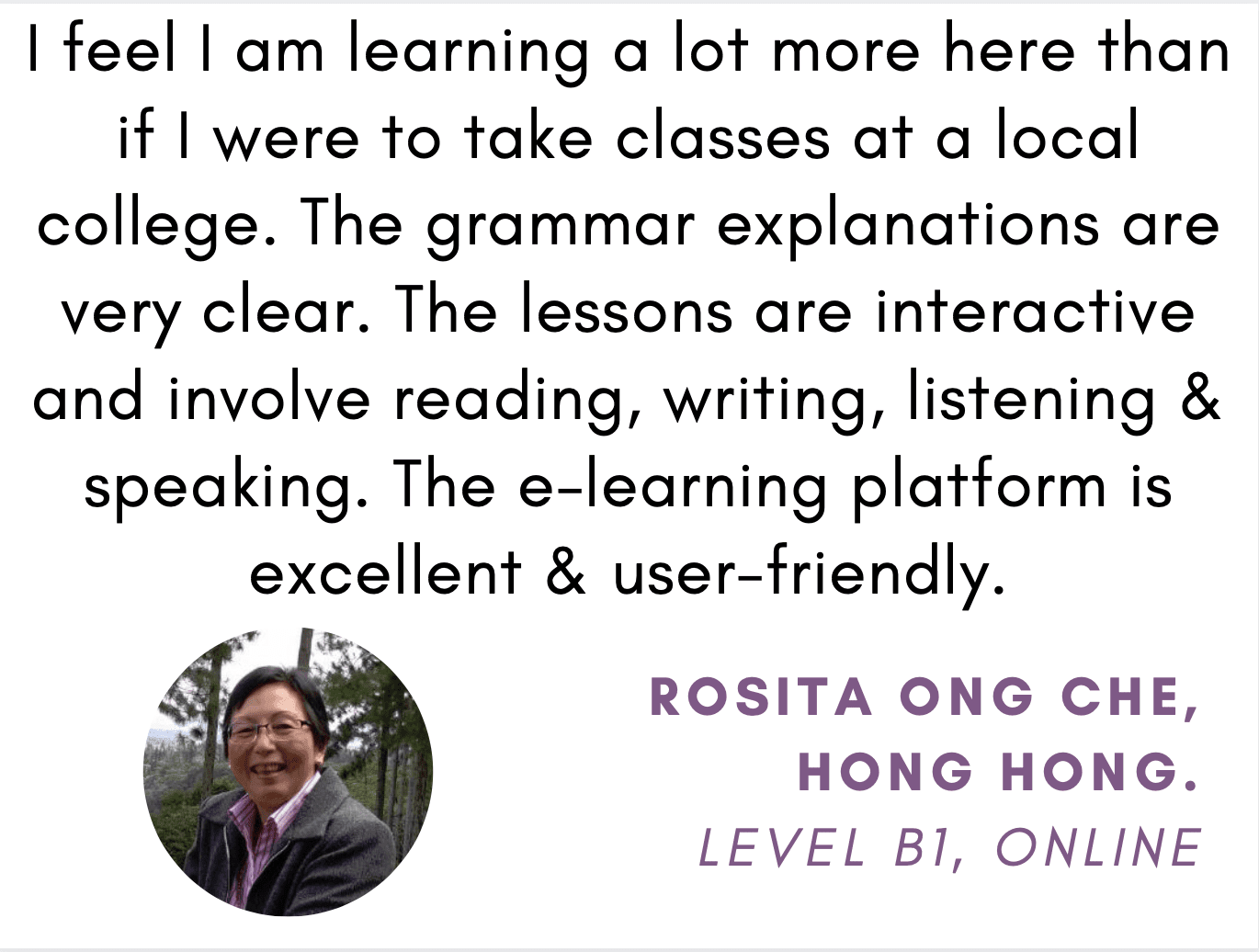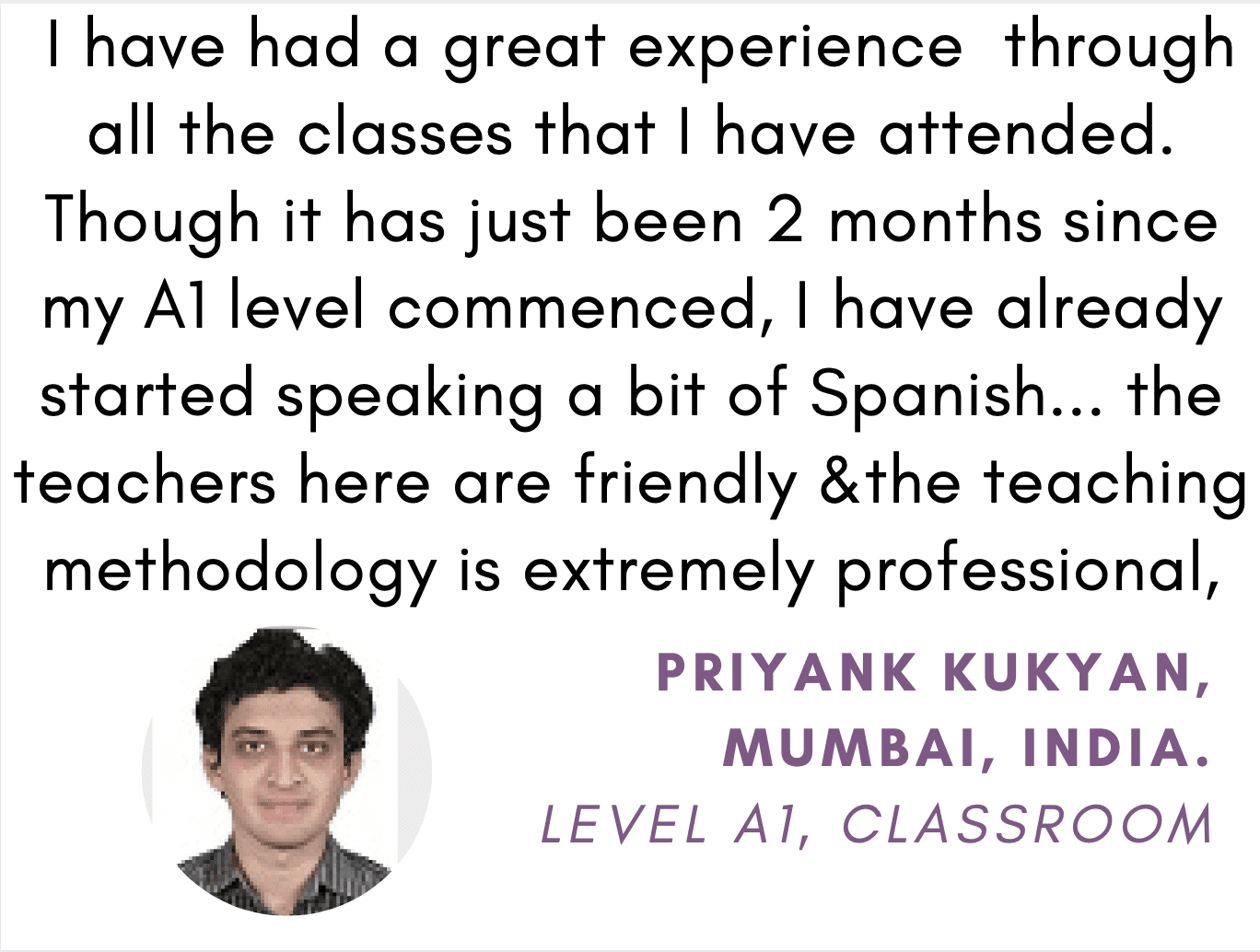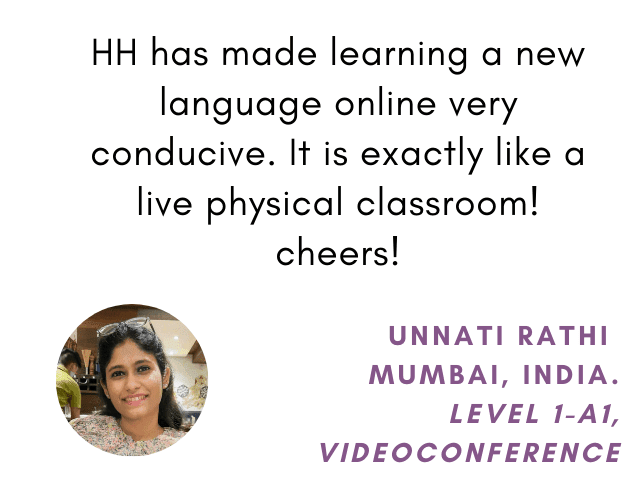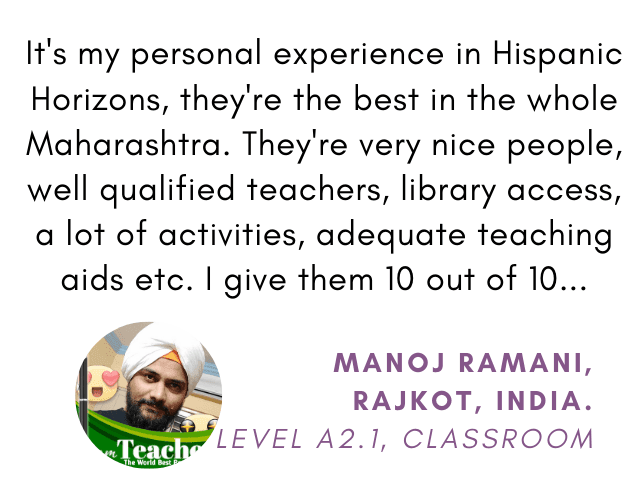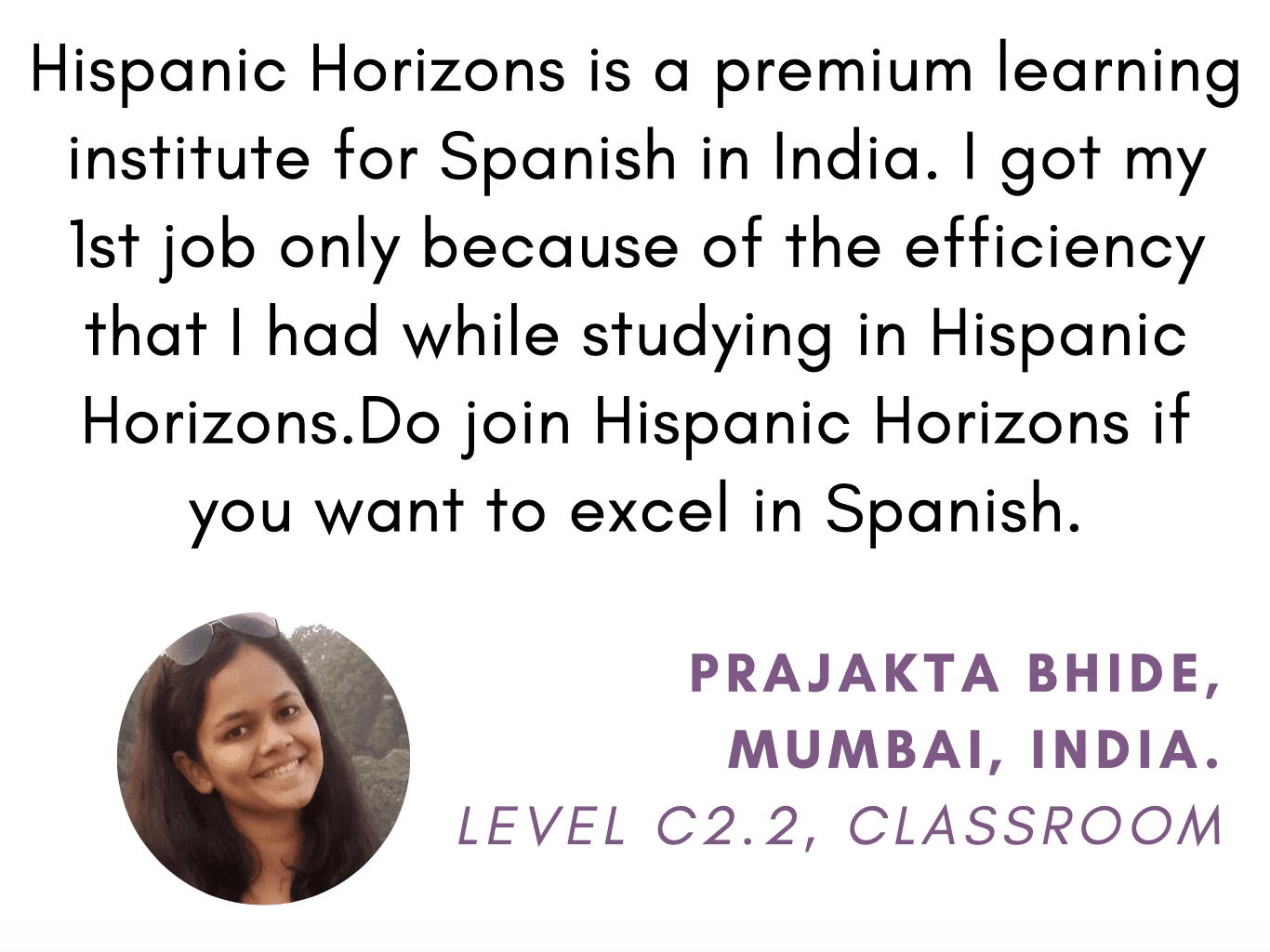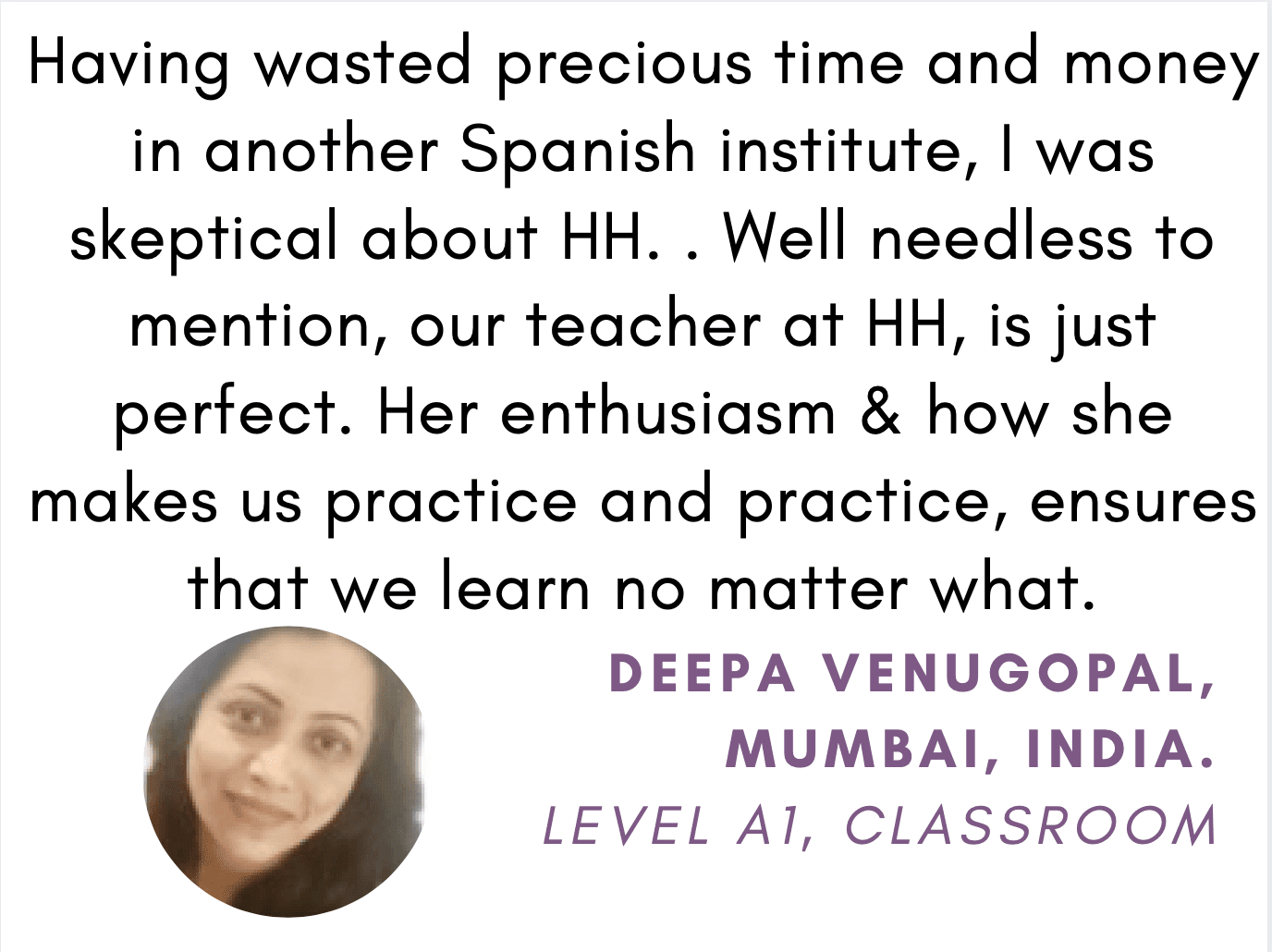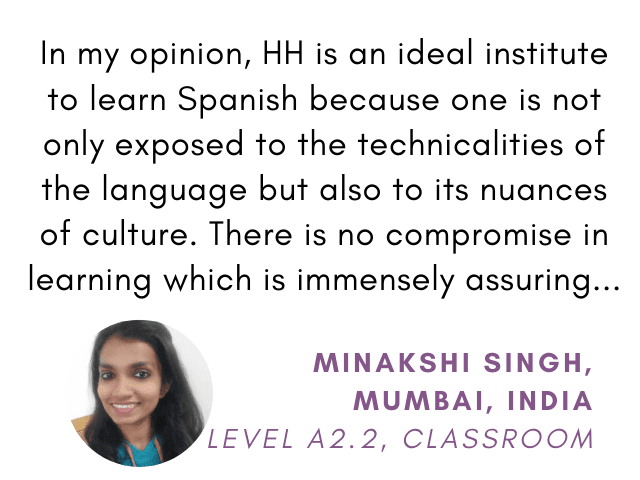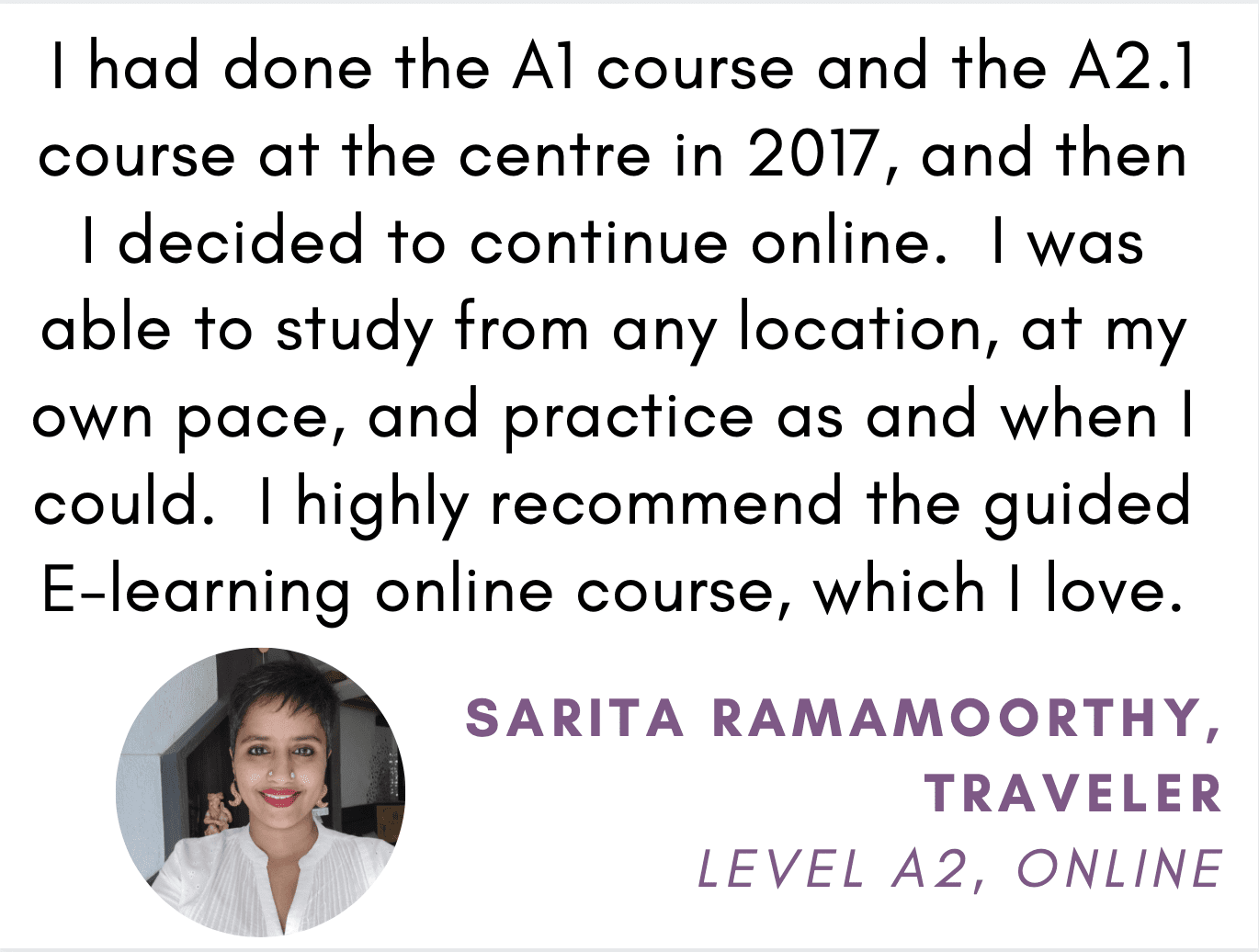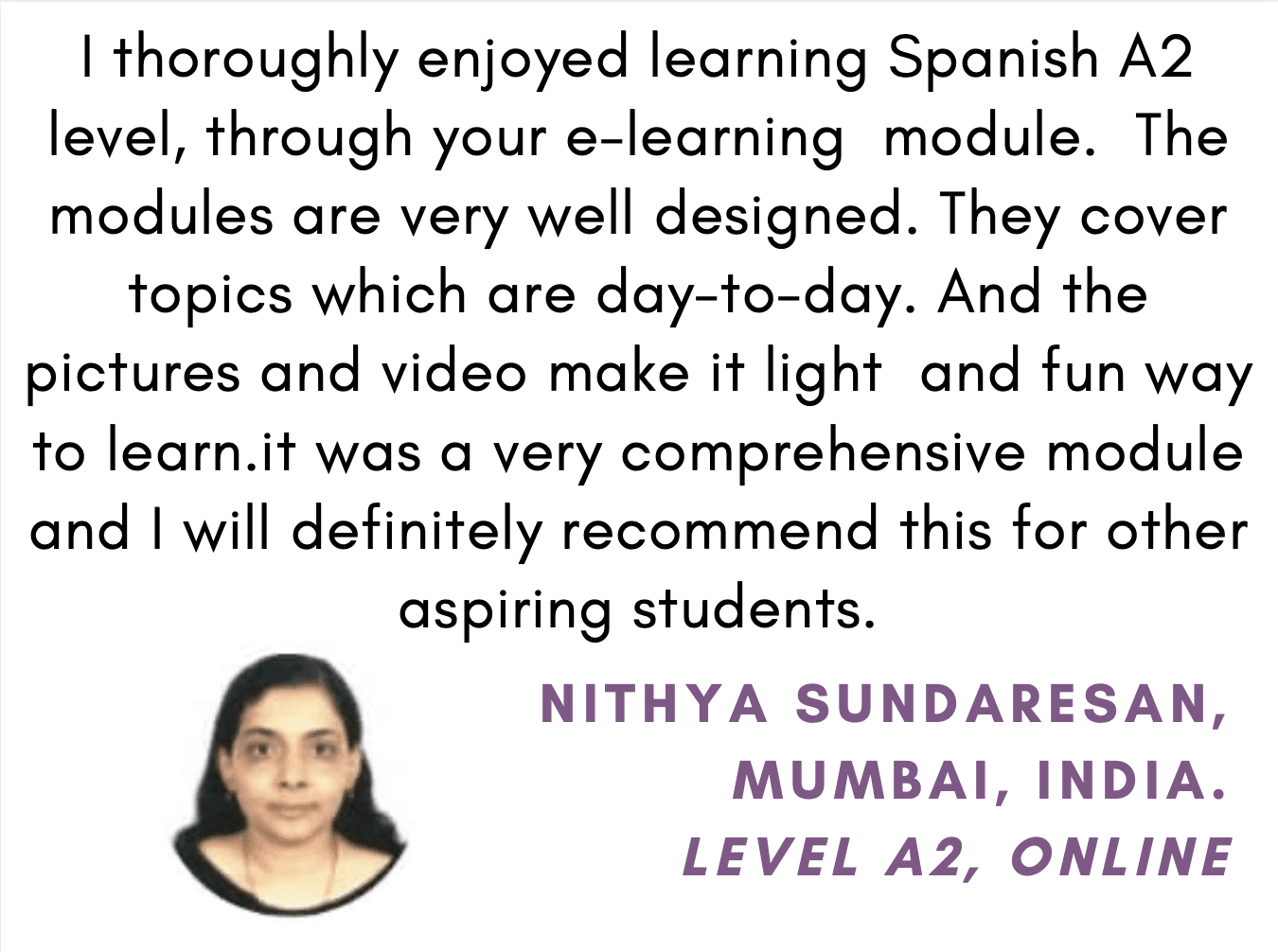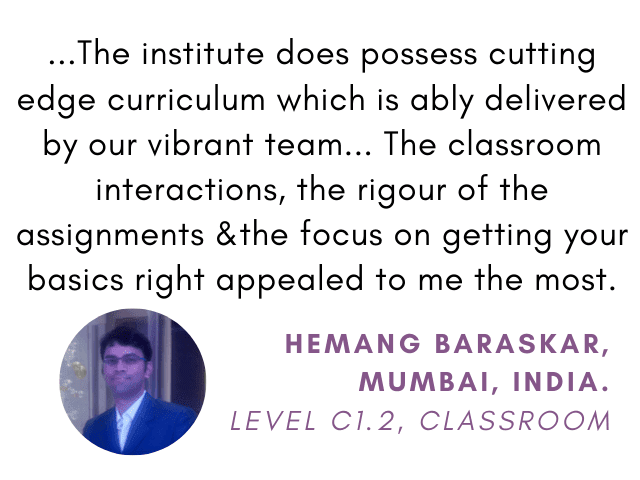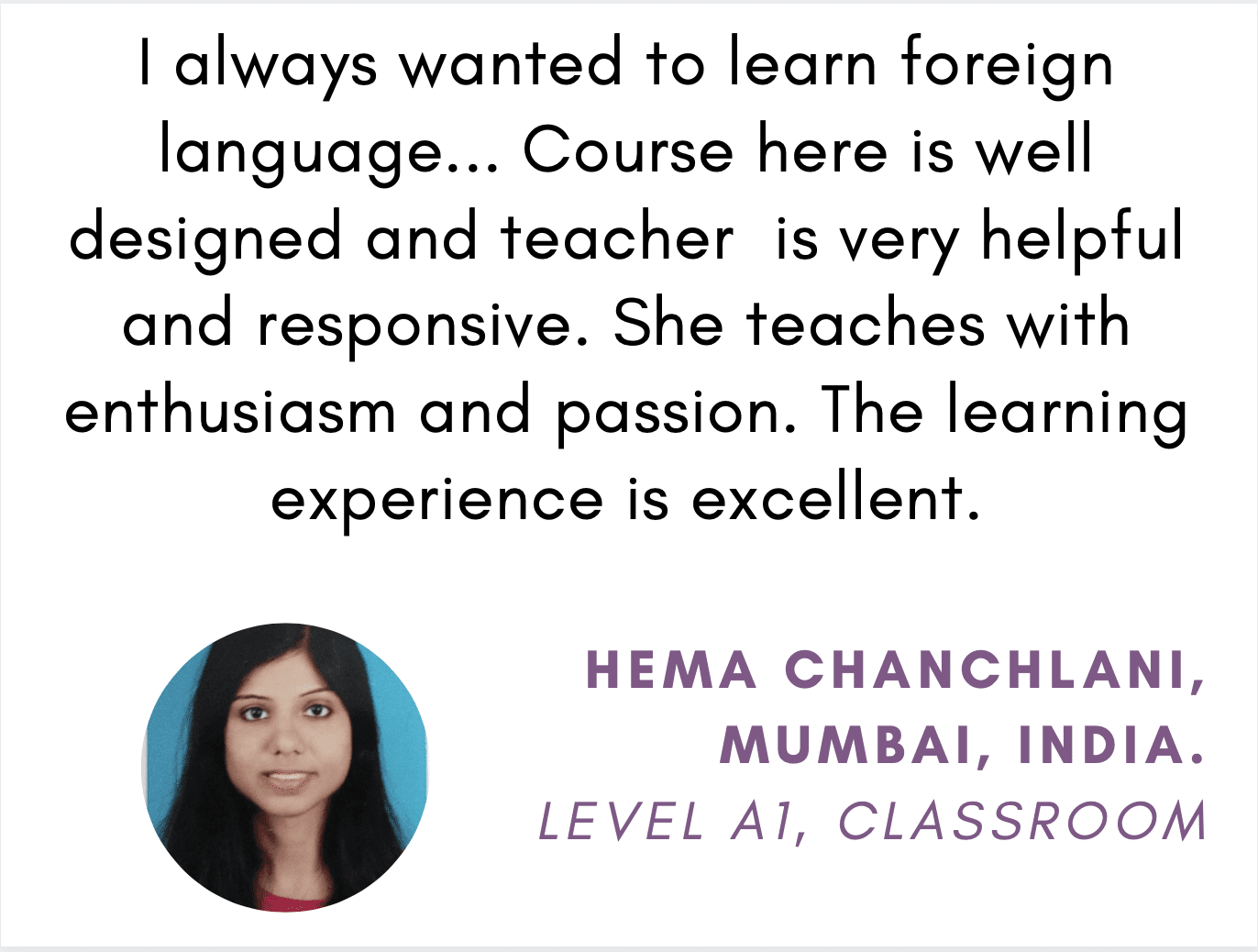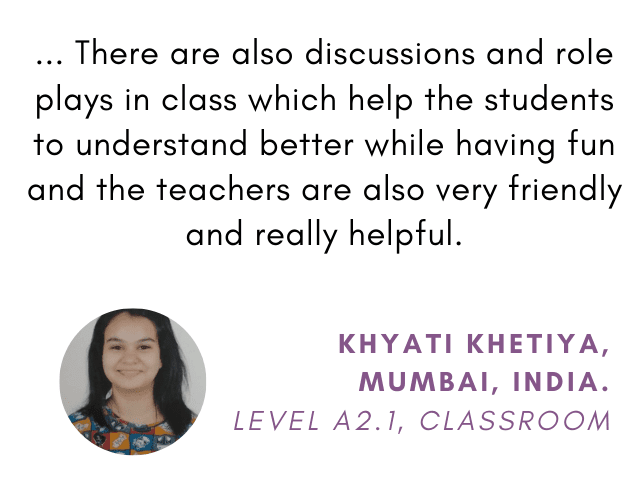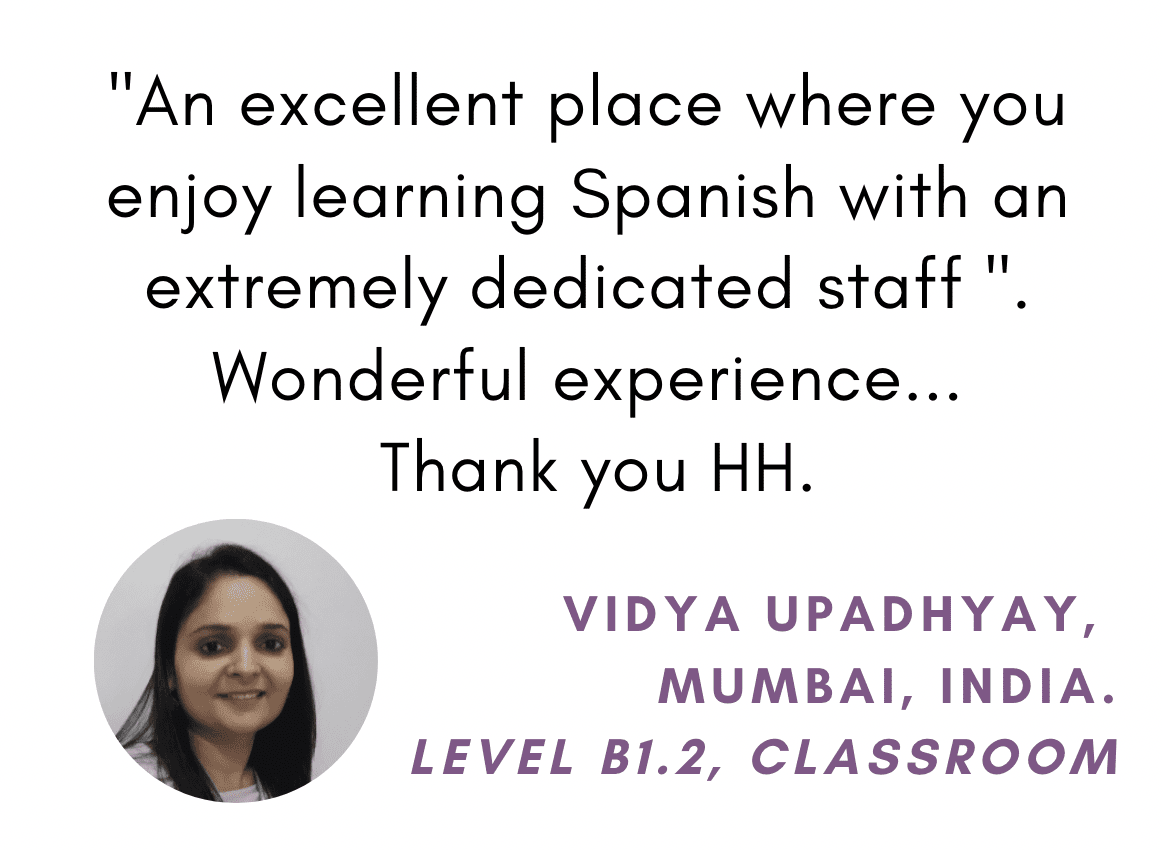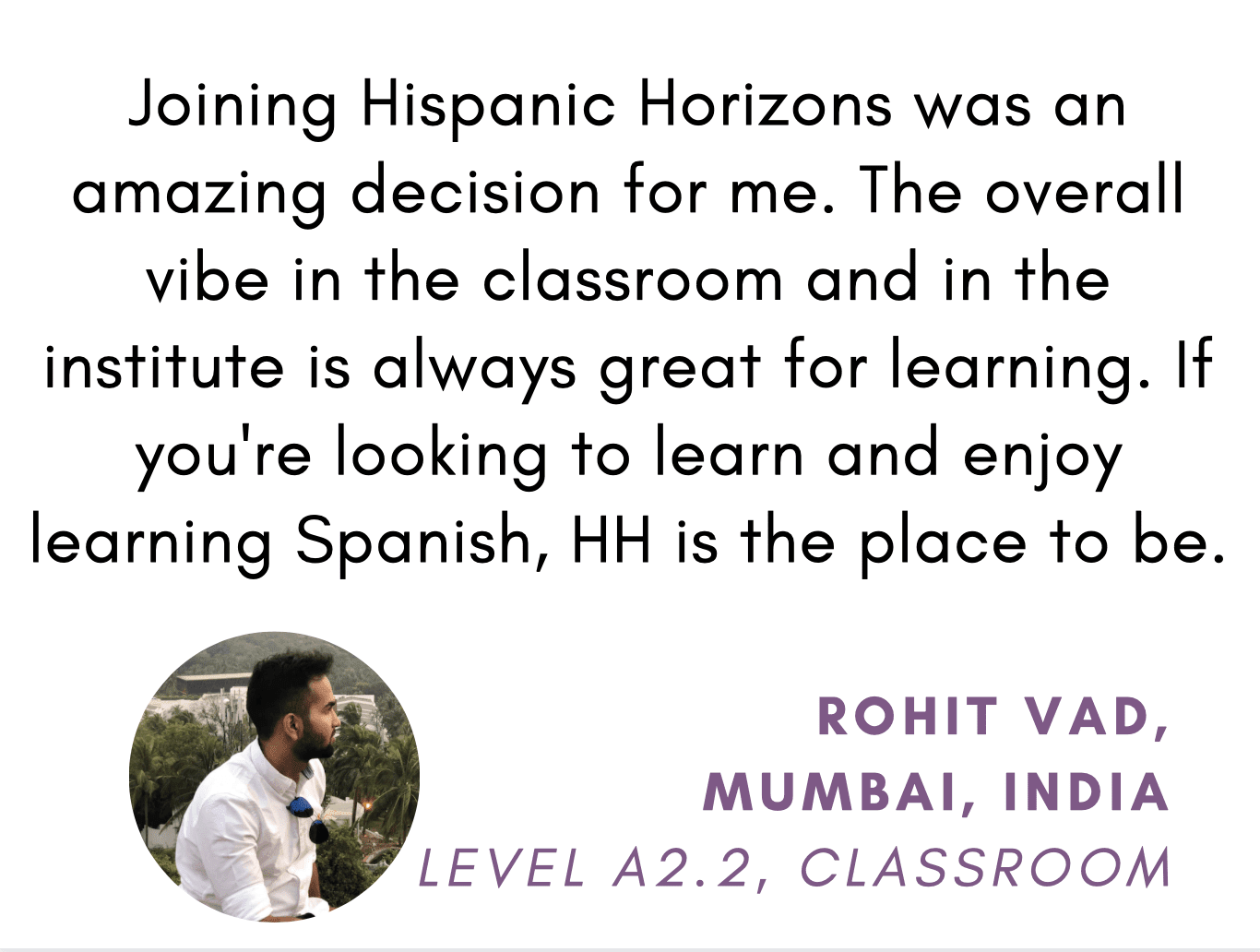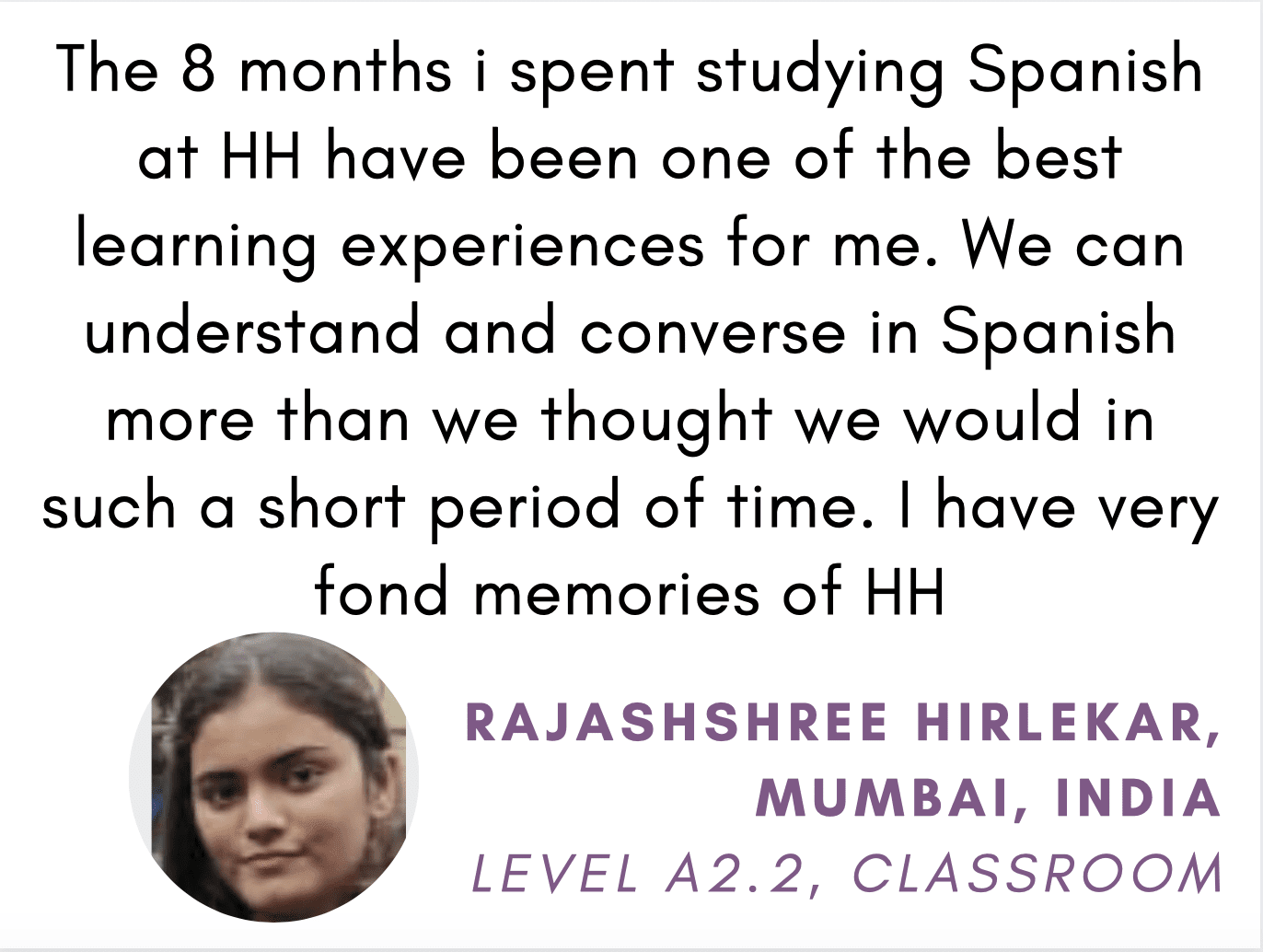 Book A Course Today!
Choose the most suitable Spanish Course for you & change your future!
View Courses
Contact Us
Accreditations & Collaborations