Spanish Language Classes
–Instituto Cervantes Accredited Center  (International Accreditation) and FEDELE center.
–Run by native Spanish speakers.
–Learn Spanish language: all levels A1 to C2, Spanish for kids, DELE preparatory courses, teachers' courses and more.
–Spanish language classes in the classroom and online.
Spanish Language Courses & DELE Exams for all levels and ages
Students from india & abroad
Spanish Courses Conducted
Instructors: natives & indians
International exams conducted
Accreditations & Collaborations
The Cervantes Accreditation is the sole international accreditation for institutes teaching Spanish as a foreign language. This accreditation gives our certificates an international recognition.
Hispanic Horizons belongs to the FEDELE  International centers. FEDELE Spanish in Spain is the Spanish Federation of Associations of Spanish Schools for Foreigners. This assures the commitment to the teaching quality in Hispanic Horizons.
The DELE Exams are international Spanish Exams, by the Ministry of Education of Spain. Hispanic Horizons is a DELE (Diploma de español) Exam center in Mumbai since 2014.
Hispanic Horizons is a SIELE Exam center, which is promoted by Instituto Cervantes, Universidad Nacional Autónoma de México, Universidad de Salamanca and Universidad de Buenos Aires.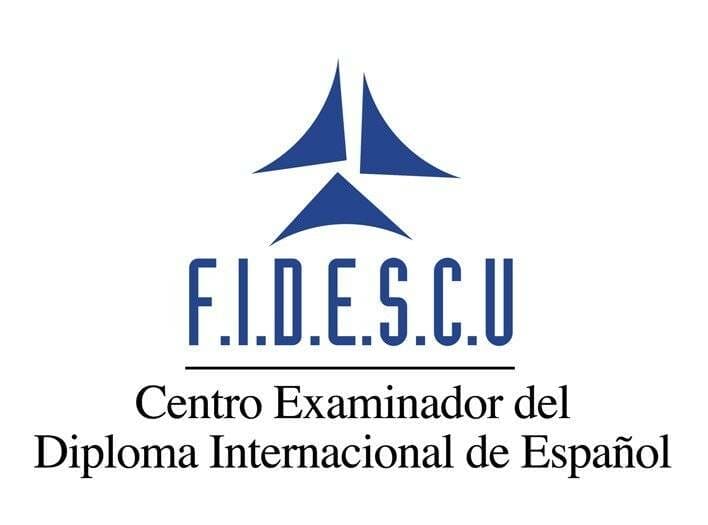 Hispanic Horizons is an exam center of DIE (Diploma Internacional de Español), issued by FIDESCU and the Universidad Pontificia de Salamanca, Spain.
Hispanic Horizons is an examination center for the Specialized Spanish exams (Business Spanish & Spanish for Tourism)   of the Chamber of Commerce of Madrid, Spain.
Hispanic Horizons is also an ISO 9001:2015 Certified Education Institute
COURSES
Learn Spanish Language & Expand Your Horizons
Spanish A1 to C2 (Group classes)
70 HRS per course 
To help you learn Spanish language, we offer 11 levels of Spanish language classes (A1 to C2 of CEFR). Our levels are based on the Curricular Plan of Instituto Cervantes. We focus on overall language acquisition – Reading, Listening, Written and Oral skills in each course of 70 hours.
DELE Exam Preparatory Courses
18 HRS. PER COURSE
We offer DELE preparatory group courses for all the levels, of 18 hrs. each. We also offer Spanish private tuitions to prepare for the DELE exam. Many of our teachers are DELE certified examiners.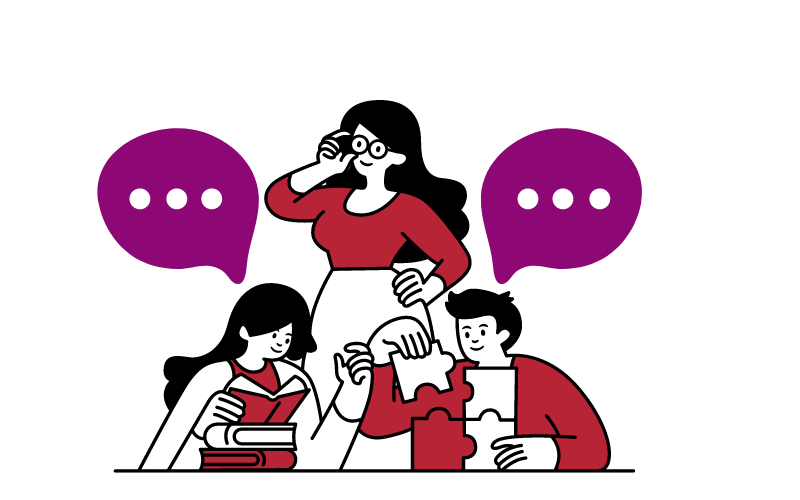 Spanish for children (6 to 12 years old)
30 or 50 HRS. PER COURSE
We offer  classes for children especially designed for their age. There are 2 groups:  6 – 9 years old (4 levels of 30 hrs. each); 10 – 12 years old (6 levels of 50 hrs. each: A1.1; A1.2; A2.1; A2.2; A2.3; A2.4).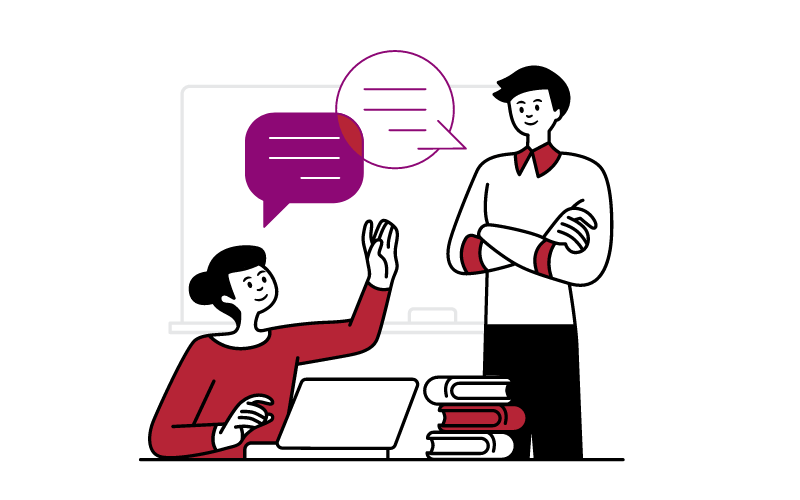 Private tuitions (IGCSE, MYP, IB)
customized PACKAGES
We conduct private or group Spanish tuitions for IGCSE, MYP & IB students. They can be conducted at the Hispanic Horizons premises, or via Zoom. We offer private tuitions for adults as well.
Spanish in schools, colleges & universities
ACCORDING TO THE REQUIREMENTS
We offer well trained and experienced Spanish teachers to teach Spanish in international schools & universities. Get in touch with us if you need a Spanish teacher for your educational institution.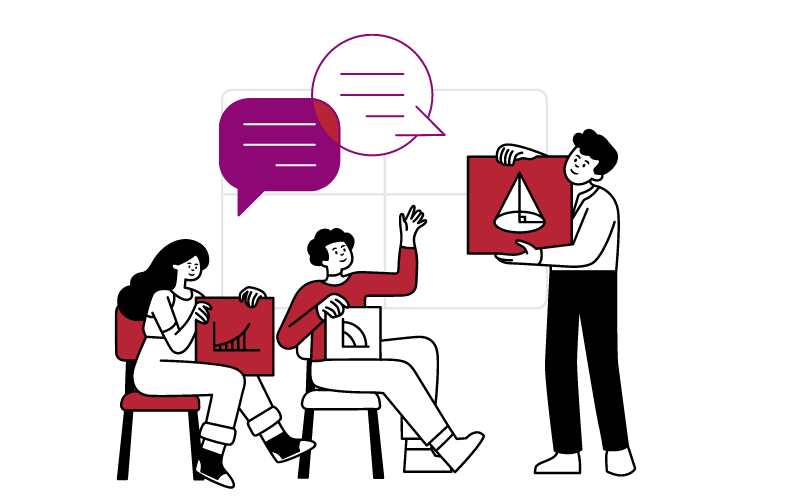 Spanish language corporate trainings
Customized packages 
If you need a Spanish course for a specific purpose, then we can program and adapt  to the needs of your company. Get in touch with us if you need Spanish for the employees of your company.
Some of the Schools, Institutes & Colleges where we work/have worked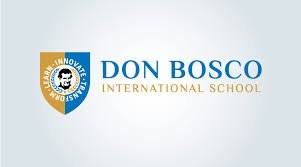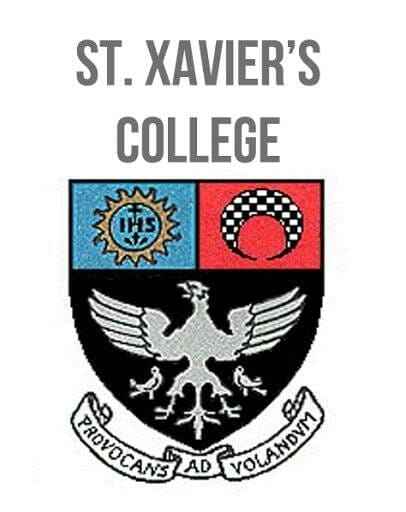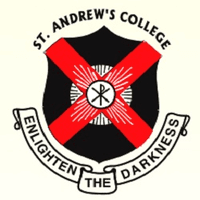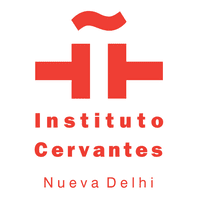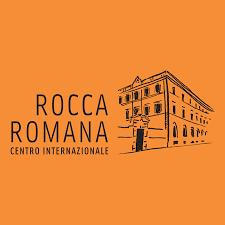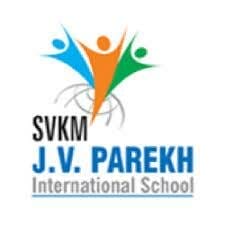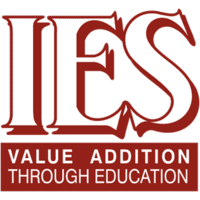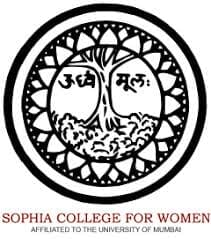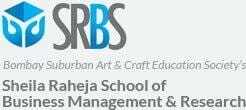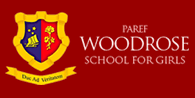 WHY SPANISH
Why Should You Learn Spanish?
It is the 2nd most widely spoken language in the world
The most important reason why you should learn Spanish language is that it is the 2nd most widely spoken language in the world, the 2nd most used language in Business, and the 3rd one most used on the Internet after English & Chinese.
Increase your job opportunities & build a better career
In a globalized world, knowing a foreign language like Spanish is a huge advantage to get better jobs. Besides, there are many Spanish-related fields where you can get a job.
It is the official language of more than 20 countries & the 2nd language in USA
Apart from Spain, a total of twenty countries in Latin America have Spanish as their first language, and Equatorial Guinea in Africa. A significant number of people in other countries also speak it.
It is important to keep pace with popular culture
Who has not heard about Latin music or has not seen dances like flamenco, salsa, tango, merengue, cha cha cha, bachata, etc. All of this and much more reflect the culture of the Spanish speaking countries.
Ease in communication and travel for business purposes
Do not lose out on a big market of prospective clients or buyers who speak only Spanish. Knowing Spanish can be a great asset for your business.
Speak with more people & travel the world with confidence
With Spanish & English, you can communicate with a large number of people in the world, make many new friends, & travel the world with ease.
OPEN YOUR BUSINESS TO THE WORLD 
Translations & Interpretations
Professional translations in different languages.

The target language is always translated by native speakers of that language

Authorised signature whenever required to attest the documents. 

Our translations of visa documents are accepted by all the Spanish speaking embassies and consulates.
Screen subtitling & transcripts
We provide top notch Spanish movies subtitling and transcripts for short films, feature films, documentaries, advertisements, etc. The target language is always done by native speakers of that language.
Some of Our Corporate Clients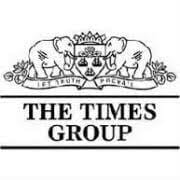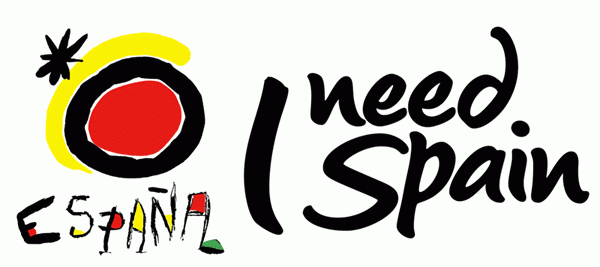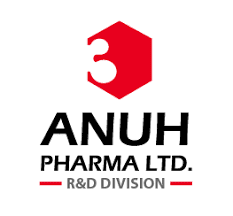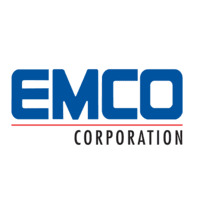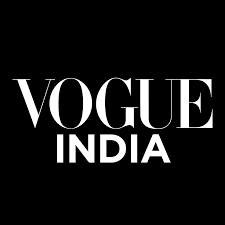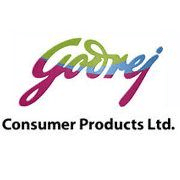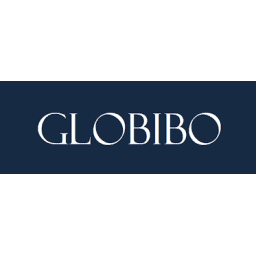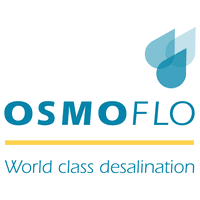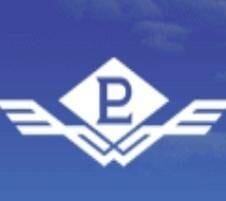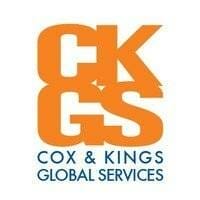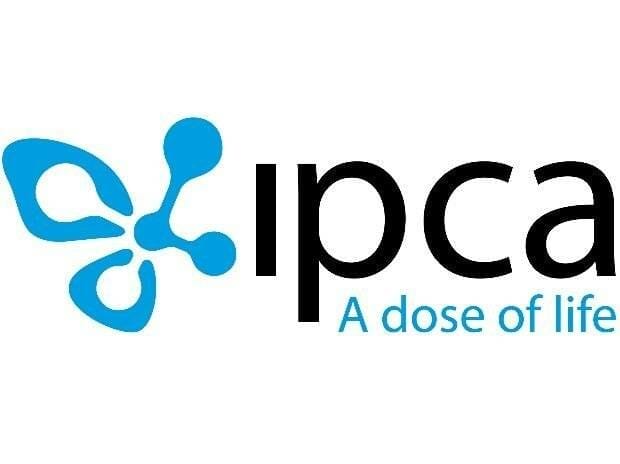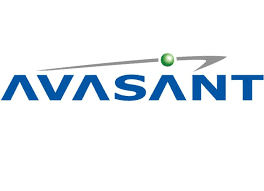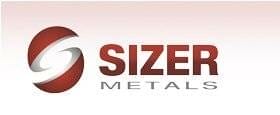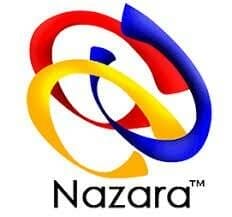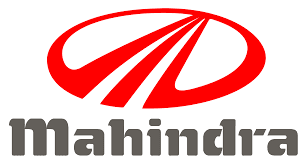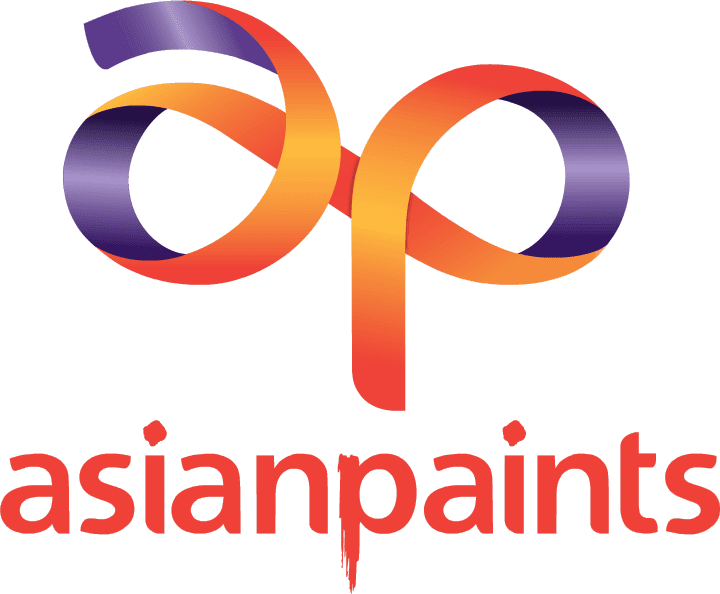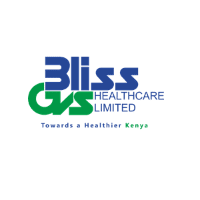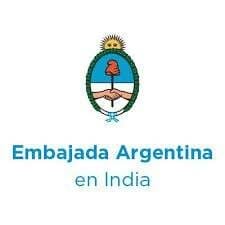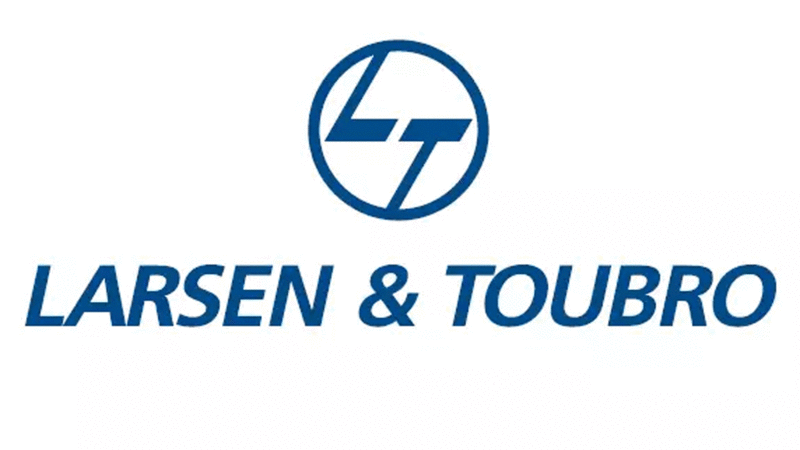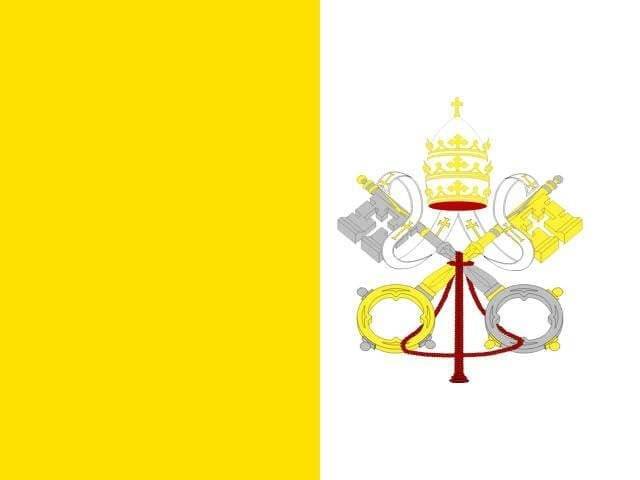 Accredited Cervantes Center (International prestige Certification).
The most prestigious quality accreditation in Spanish and the only international Spanish accreditation. 
Accredited Examination Center of 4 International exams.
DELE, SIELE, DIE and Specialized Exams.
International Standards & Quality.
We follow CEFR & Plan Curricular of Instituto Cervantes. 
All the Spanish levels.
We teach all the levels of Spanish: A1 to C2
Creation of our own Spanish study material.
We create our workbooks & have created all the content of our online courses (more than 100 videos).
Well trained teachers.
We have native teachers as well as Indian teachers. All have received extensive training to teach each level of Spanish.
Successful Students.
99% pass DELE Exams & many have found good jobs related to Spanish.
Cultural Activities.
We offer free Spanish cultural activities to our students.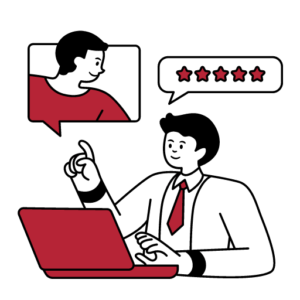 TESTIMONIALS
What Our Students Say
ADDMISSION
Students' Facilities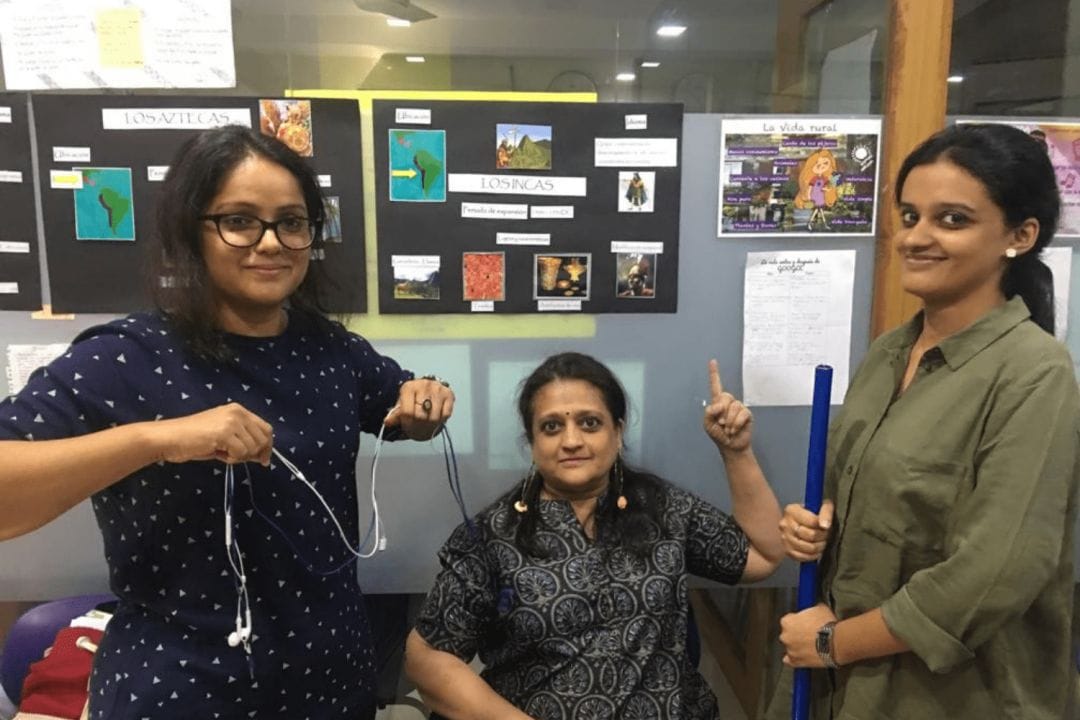 Cultural events & library
We have different facilities in our center so that our students can get immersed in the language: cultural events, movie screenings and discussions, cooking classes, reading club, get-togethers, newsletters, and a library with many Spanish books & videos.
Spanish in Spain
Are you learning Spanish and would you like to enhance your learning experience by going to Spain or Latinamerica? To practice the language in situ can be one of the most enriching experiences while learning the Spanish language.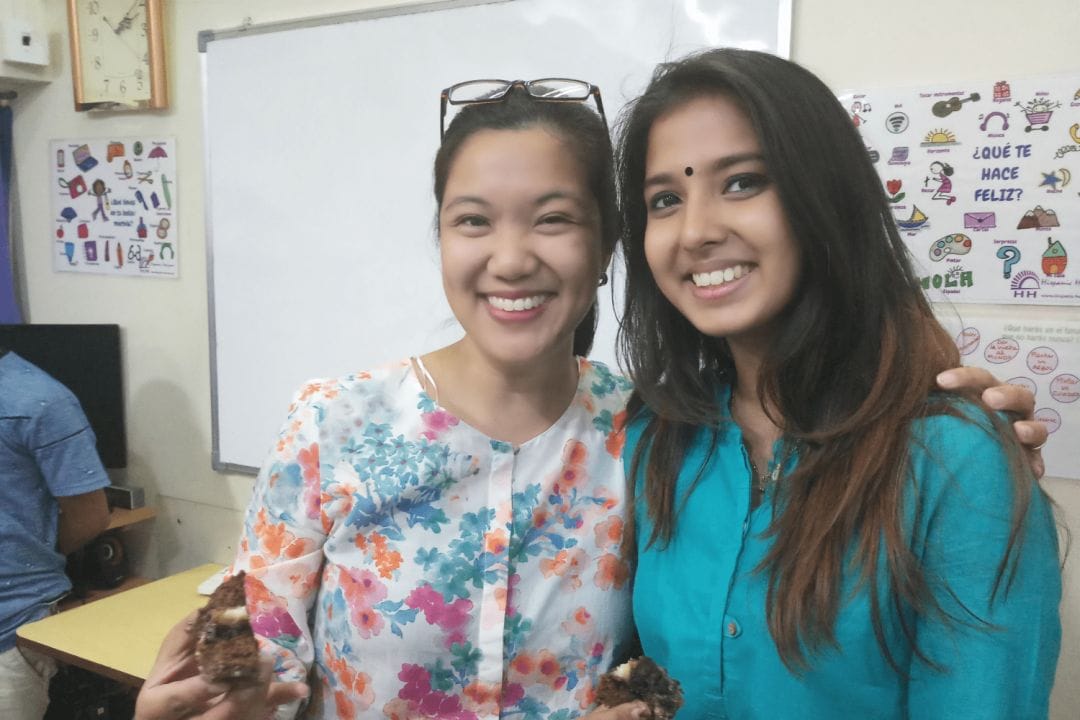 Help with job placements (free)
Knowing how to speak Spanish can help you immensely in your professional career. Just having that capability in your resume can make a difference. Many industries need people who can speak both English and Spanish.
Book a Spanish Course Today!
Choose the most suitable Spanish course for you, and change your future!
See Courses
Contact Us
Accreditations & Collaborations