Teachers' Courses
Workshops and courses
By taking our "Spanish for teachers" courses, you can achieve your dream of becoming a Spanish teacher. In case you already are a Spanish teacher and want to continue your training to teach Spanish, you can join our classes, too. We offer online classes via video conference so that students and teachers can take the course from anywhere in the world, and obtain a certification of international prestige.
Our Spanish Course for Teachers Is Suitable For:
-Students /teachers with at least a level B2 of Spanish. If you have not finished the B2 level, you can join our Spanish courses at Hispanic Horizons.
-Students who would like to become Spanish teachers or teachers who want to continue their training to teach Spanish.
Check the Schedule Below
We have different workshops and courses throughout the year.
TEACHERS
Spanish Teachers' Workshops & Courses 2022
Teachers' Workshops & Spanish Course for Teachers
Our Spanish courses for teachers are for people who have passed at least Spanish level B2.
TC-33, Diploma de enseñanza de la gramática, A1-B2, 30 h.
June 15 to January 21, 2023. Wednesdays 3:00 to 4:30pm (IST)
Given by Blanca Dean
Rs. 12,000 + GST
Diploma Course (Diploma of achievement)
TC-34, Taller sobre la importancia de la lectura en la clase de ELE 1.5 h.
September 23, 2022. Friday: 9:00 to 10:30 am (IST)
Given by María José Baños
Rs. 500 + GST
Certified Course (Certificate of achievement)
TC-35, Curso de Estrategias de Aprendizaje en clase de ELE, 6 h.
October 7, 14, 21. Fridays: 8:30 to 10:30 am (IST)
Given by Zoha Khan
Rs. 2400 + GST
Certified Course (Certificate of achievement)
TC-36, Taller sobre la enseñanza del léxico en clase de ELE, 2 h.
November 28, 2022. Monday: 8:30 to 10:30 am (IST)
Given by Carmen Álvarez & María Beatriz Núñez
Rs. 500 + GST
Certified Course (Certificate of achievement)
TC-37, Diploma de Formación Inicial para la Enseñanza del Español, 40 h.
Jan 21 to March 25, 2023 (+ practical sessions in April). Saturdays: 9:30 am to 12:30 pm (IST)
Given by different Faculty 
Rs. 19,000 + GST
Diploma Course (Diploma of achievement)
Our Methodology for teacher's courses:
We adopt a methodology based on the CEFR guidelines, the content description of the Cervantes Institute Curriculum, and various adaptations to the target audience. Each teacher who joins the center receives an extensive training.
Our methodology helps the teacher in the development of the different skills required to teach Spanish as a foreign language.
We use Google Classroom in our courses that facilitates a better communication and sharing materials and homework.
Class rules:
-Keep the video on (Zoom class).
-Mute yourself when you are not talking (Zoom class).
-Listen to others.
-Be punctual.
-Be respectful towards everyone.
-Do not eat in class.
-Participate actively.
COURSES
Our Spanish Language Classes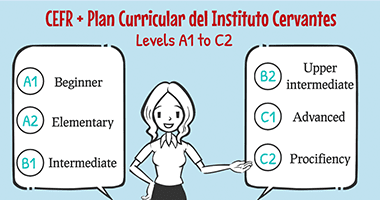 Spanish A1 to C2 (Group classes)
70 HRS per course 
We offer 11 levels of Spanish language classes (A1 to C2 of CEFR). Our levels are based on the Curricular Plan of Instituto Cervantes. We focus on overall language acquisition – Reading, Listening, Written and Oral skills in each course of 70 hours.
DELE Exam preparatory courses
18 HRS. PER COURSE
We offer DELE preparatory group courses for all the levels, of 18 hrs. each. We also offer Spanish private tuitions to prepare for the DELE exam. Many of our teachers are DELE certified examiners.
Spanish for children (levels 1 to 4)
30 or 50 HRS. PER COURSE
We offer  classes for children especially designed for their age. There are 2 groups:  6 – 9 years old (4 levels of 30 hrs. each); 10 – 12 years old (6 levels of 50 hrs. each: A1.1; A1.2; A2.1; A2.2; A2.3; A2.4).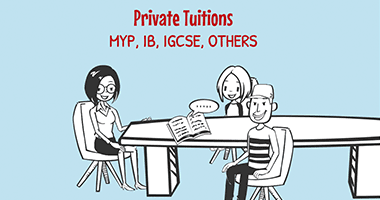 Private tuitions (IGCSE, MYP, IB)
customized PACKAGES
We conduct private or group Spanish tuitions for IGCSE, MYP & IB students. They can be conducted at the Hispanic Horizons premises, or at your home. We offer private tuitions for adults as well.
Spanish in schools, colleges & universities
ACCORDING TO THE REQUIREMENTS
We offer well trained and experienced Spanish teachers to teach Spanish in international schools & universities. Get in touch with us if you need a Spanish teacher for your educational institution.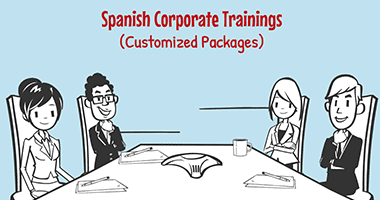 Spanish language corporate trainings
Customized packages 
If you need a Spanish course for a specific purpose, then we can program and adapt  to the needs of your company. Get in touch with us if you need Spanish for the employees of your company.
TESTIMONIALS
What Our Students Say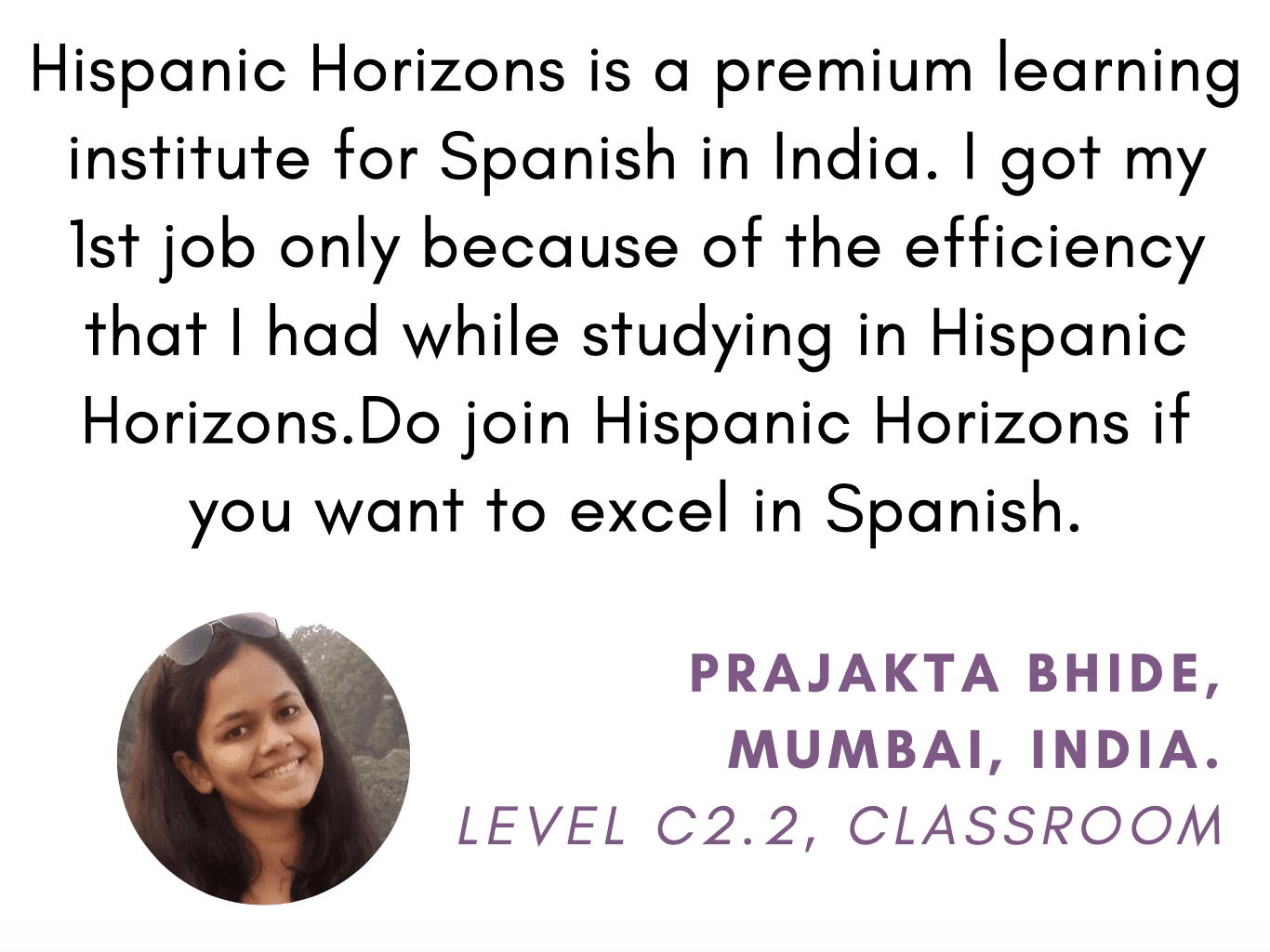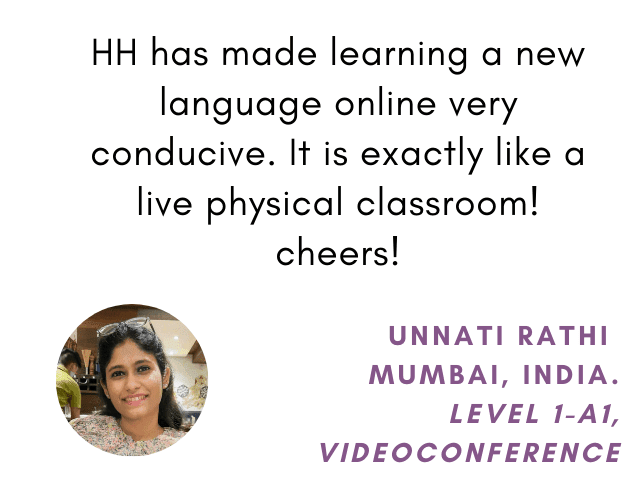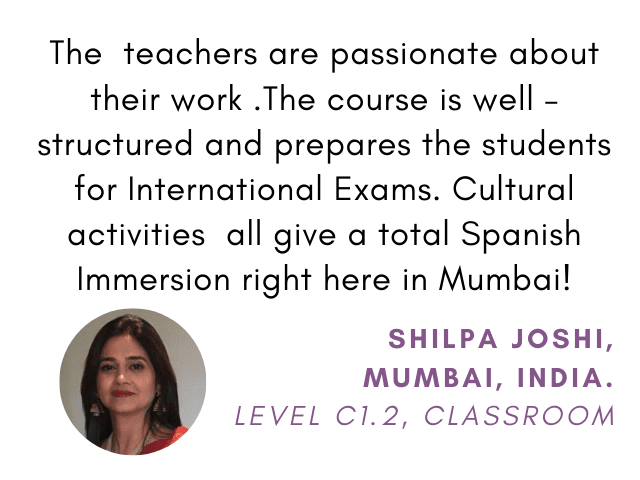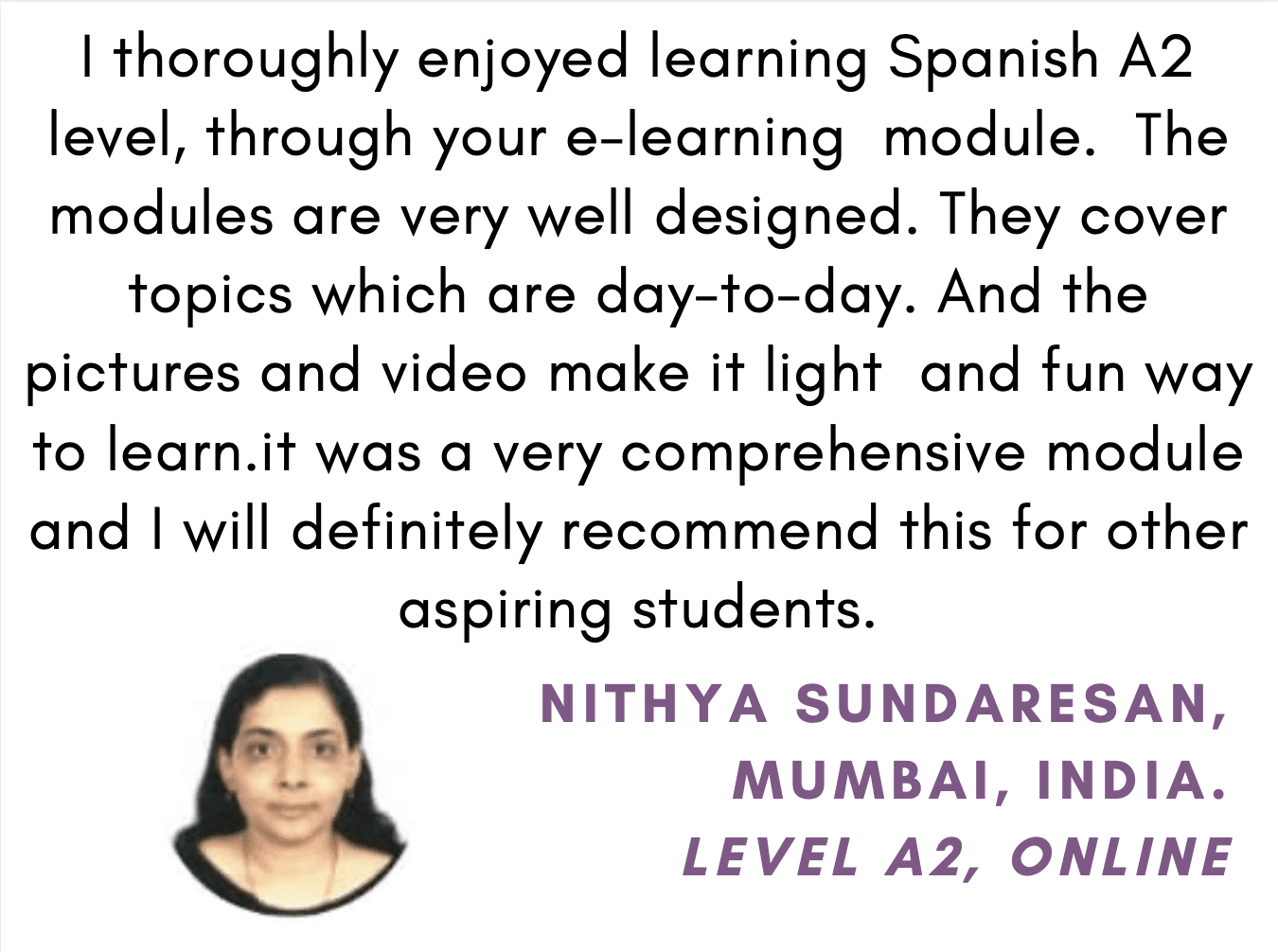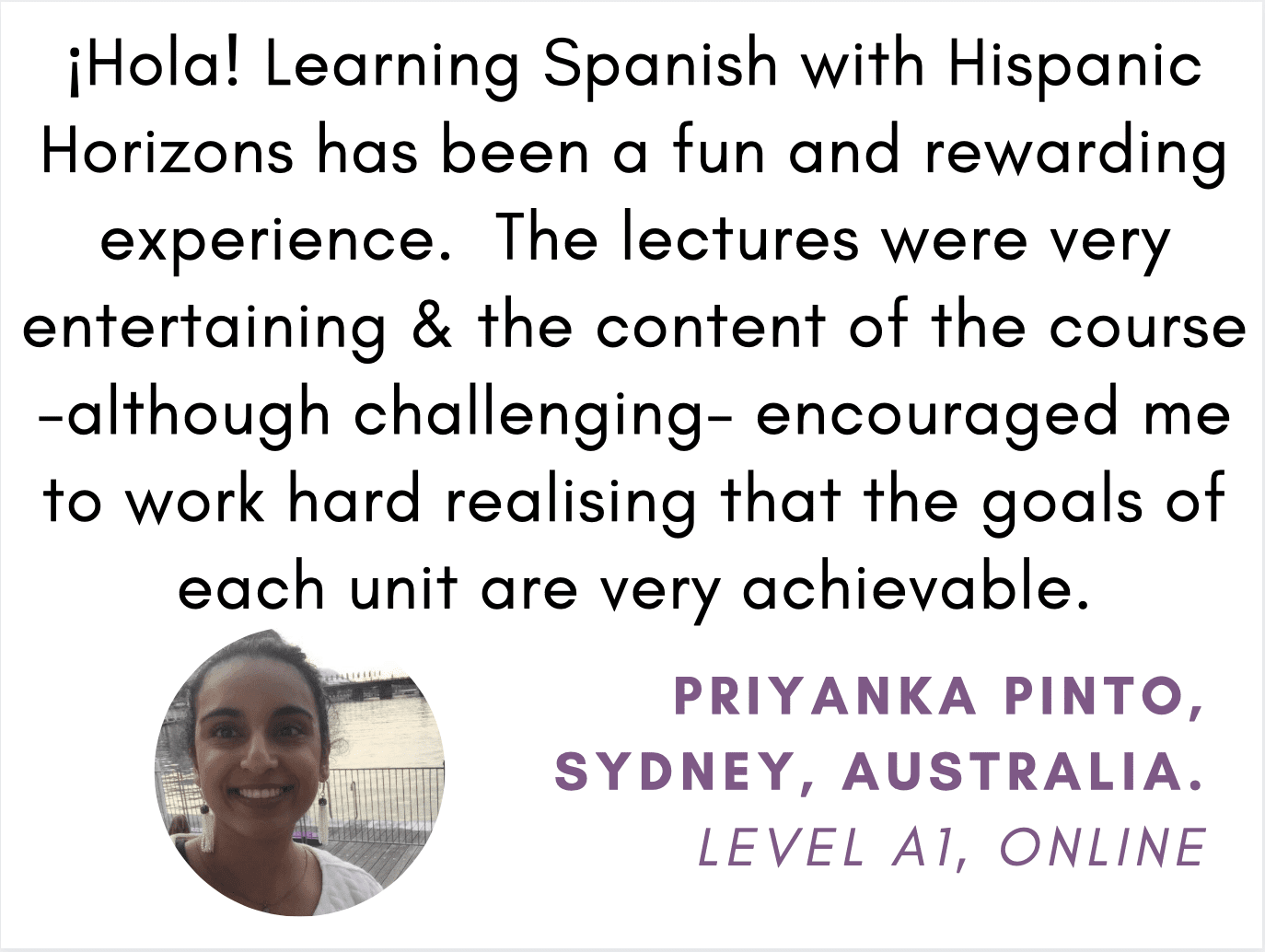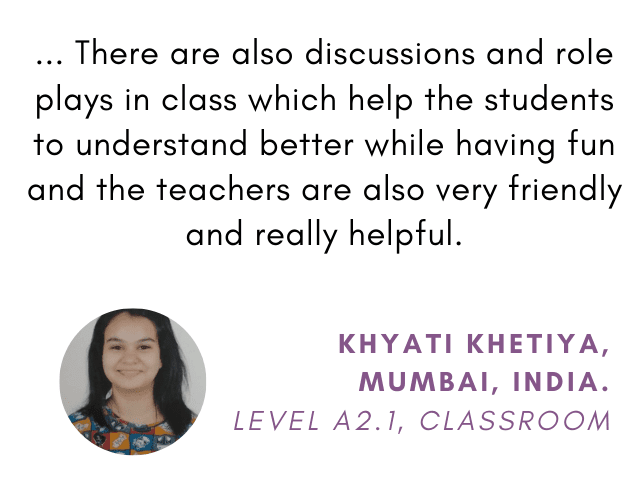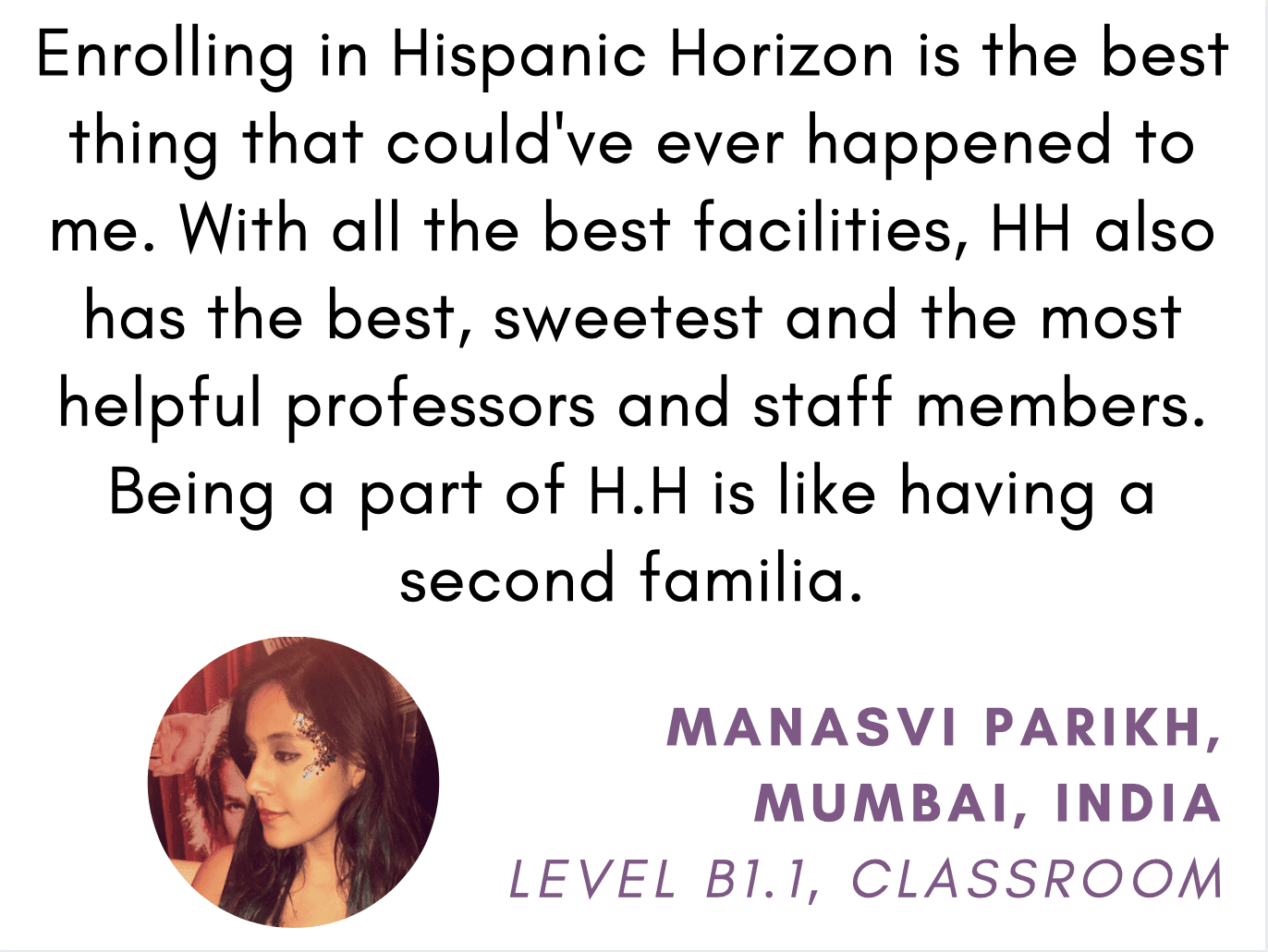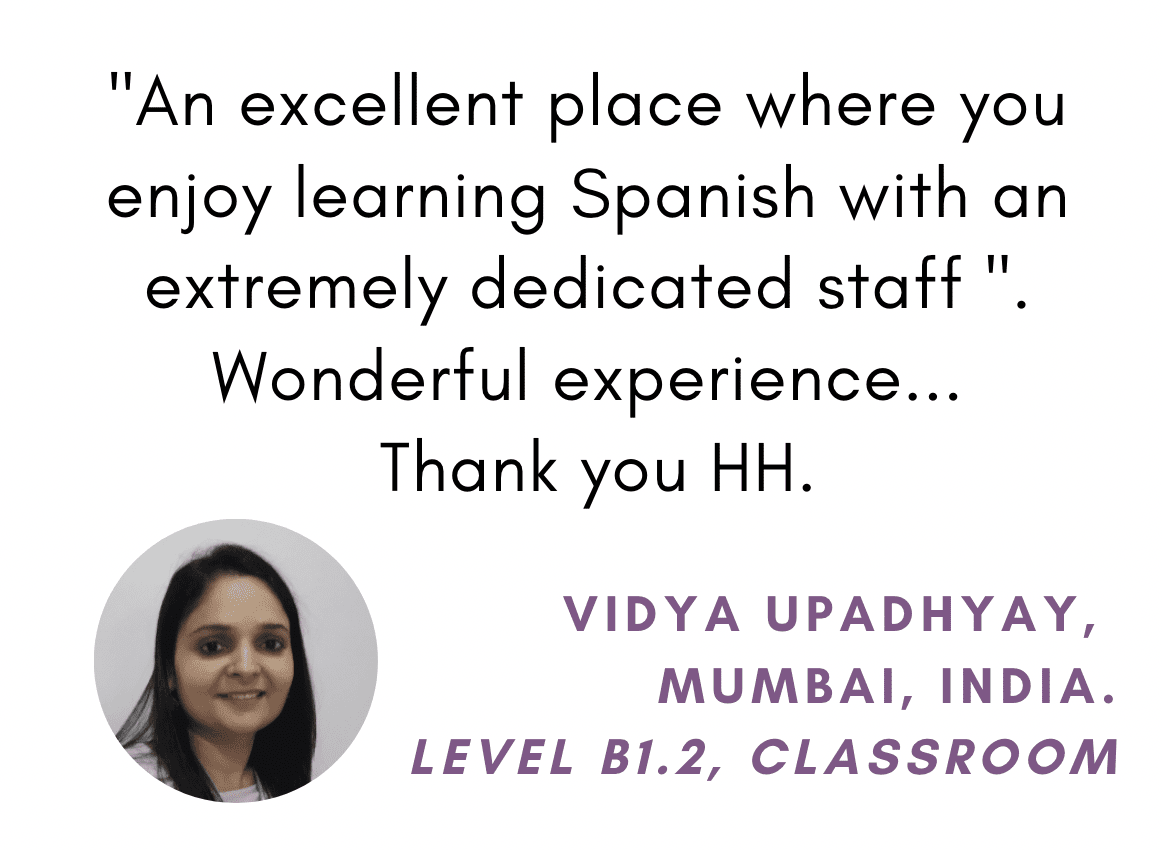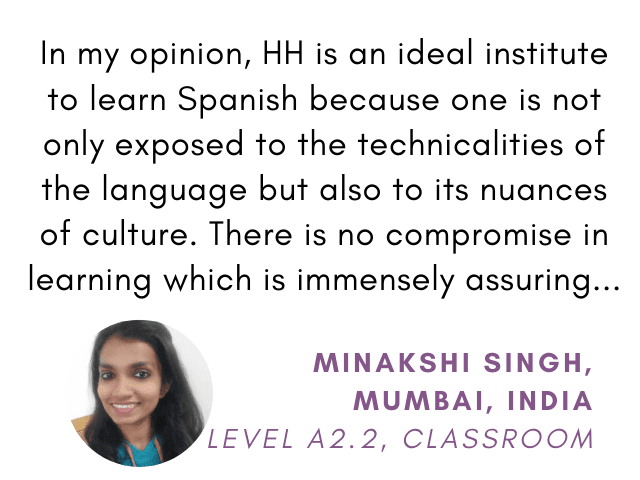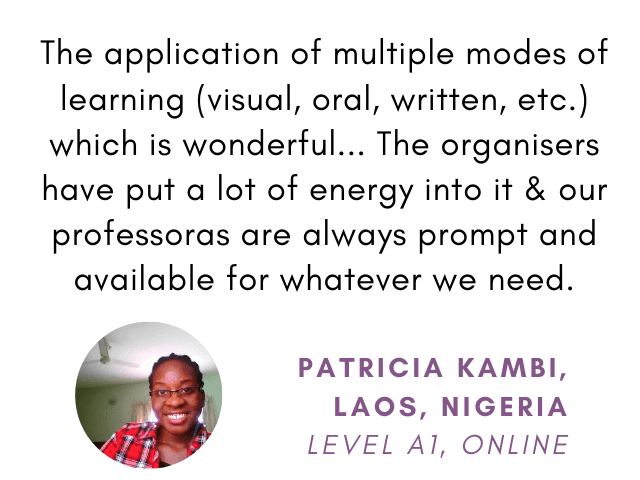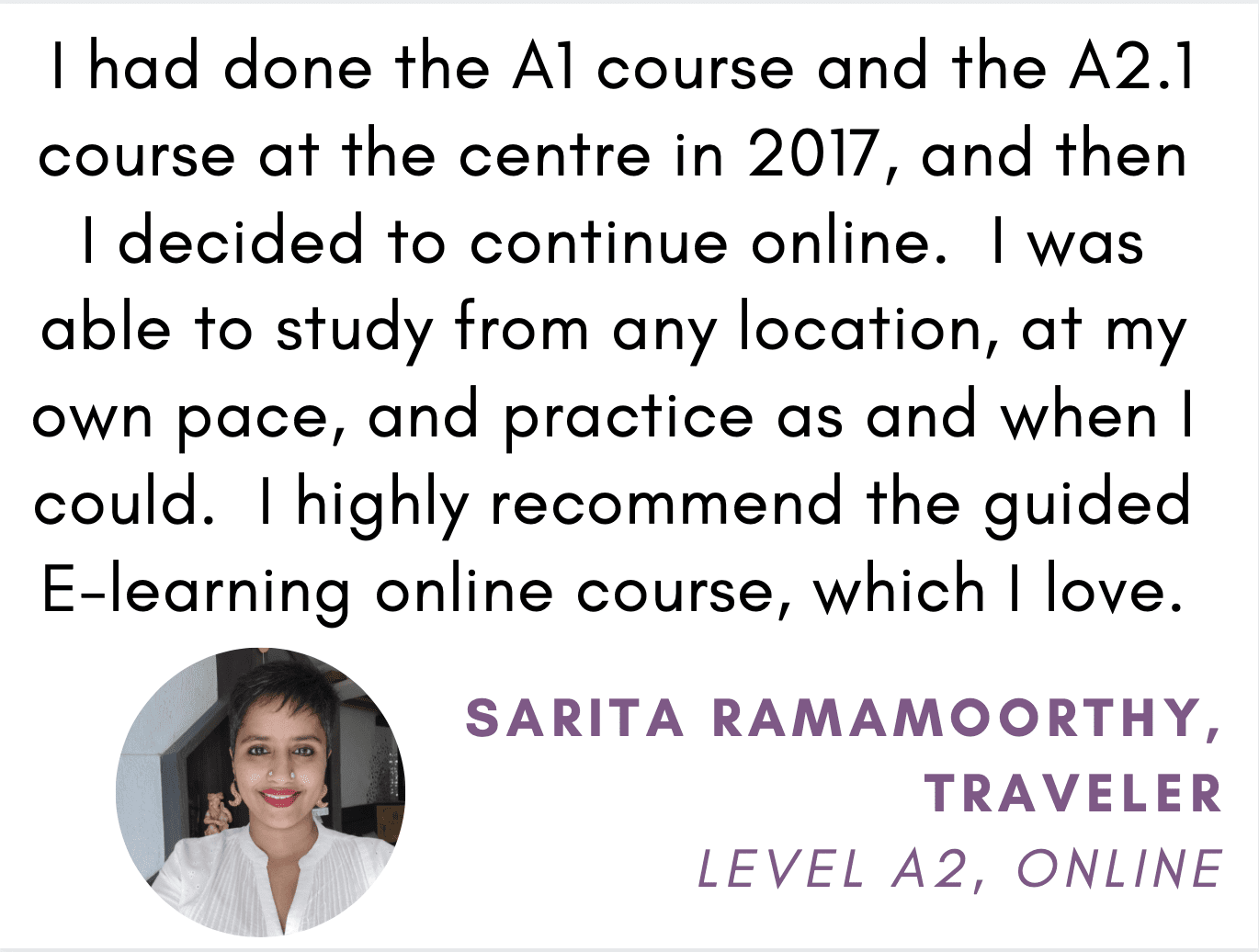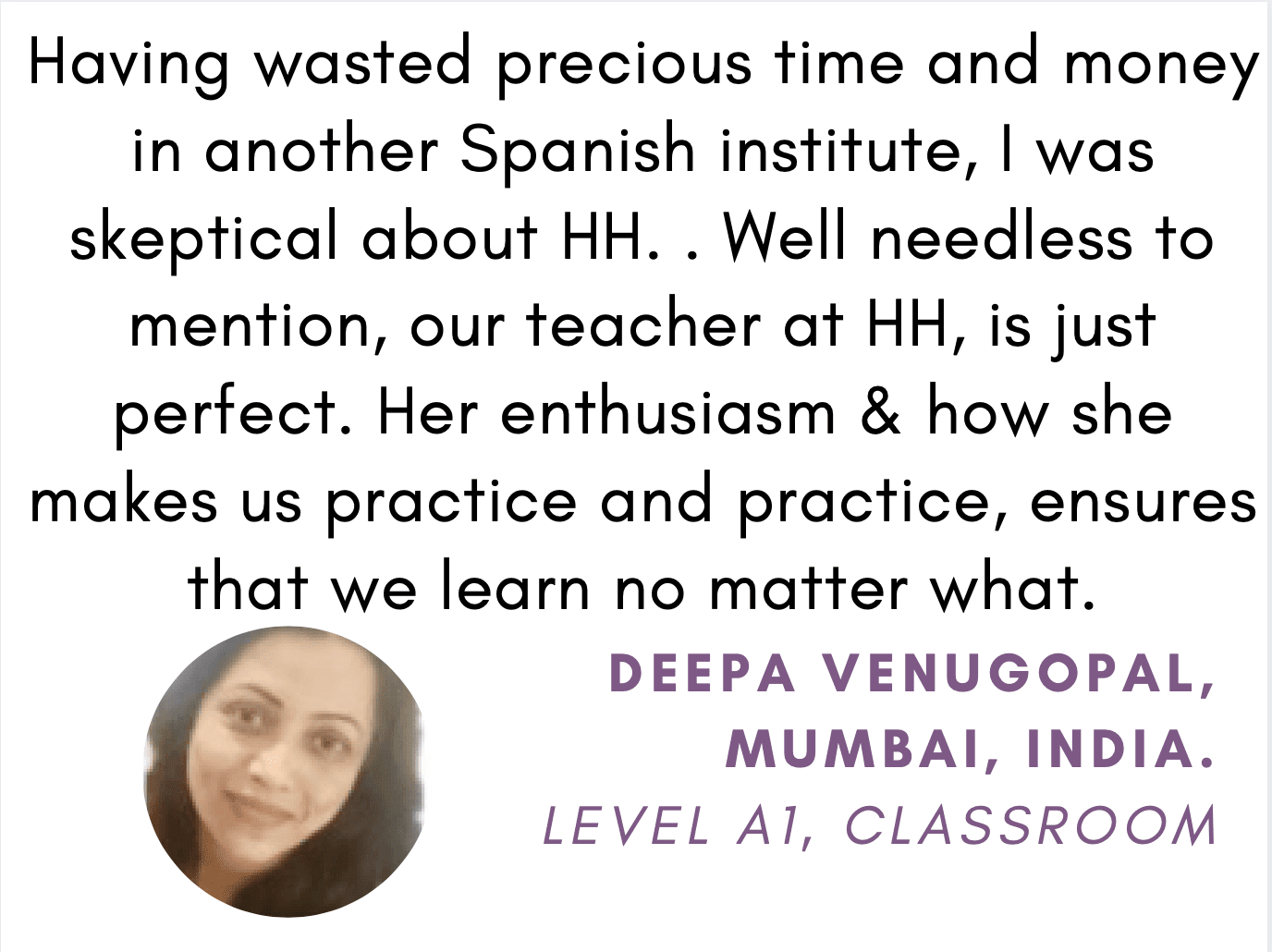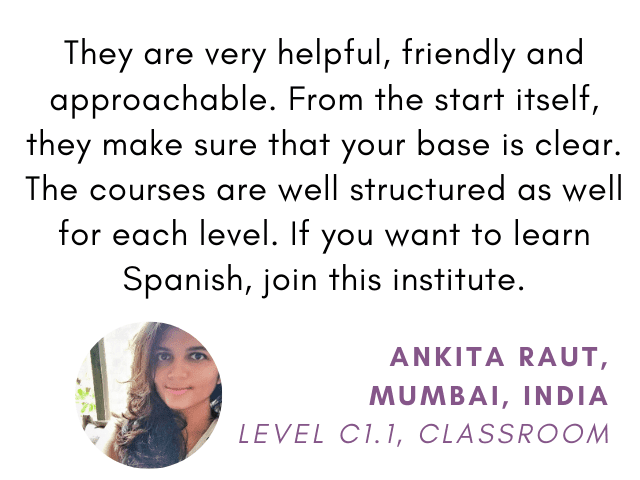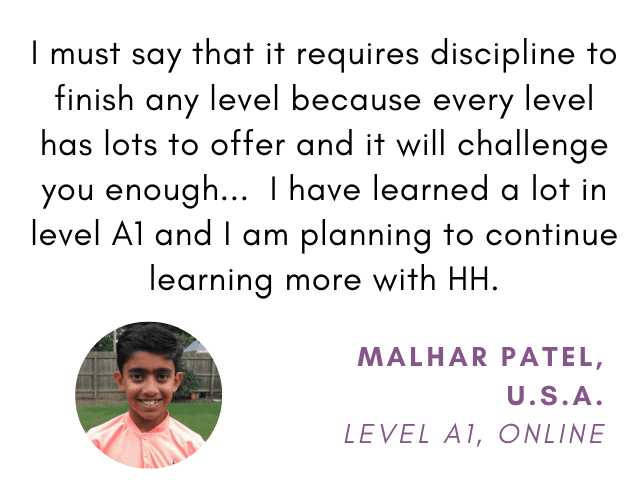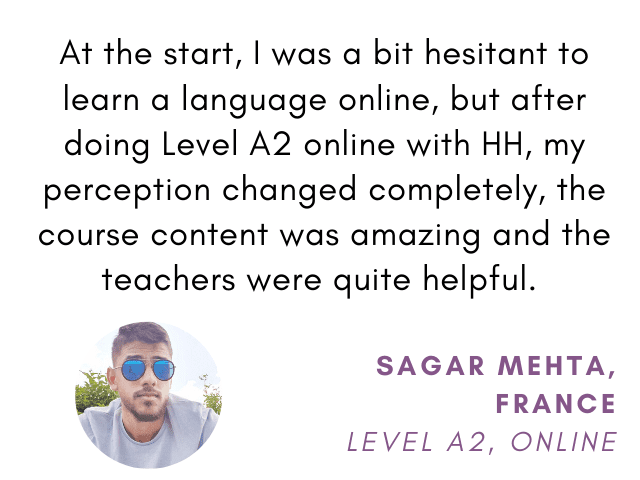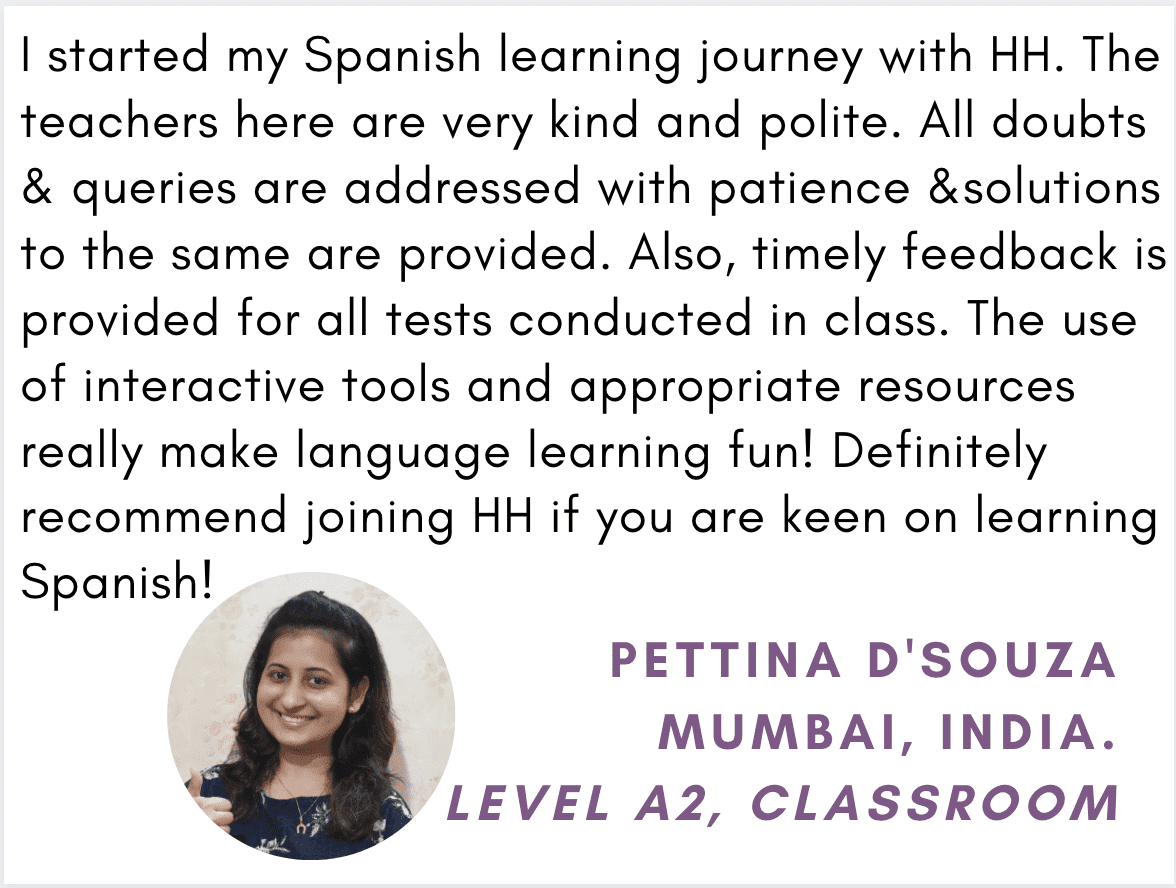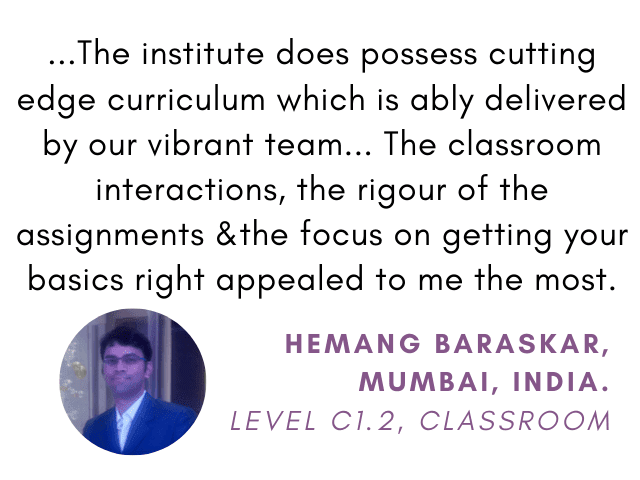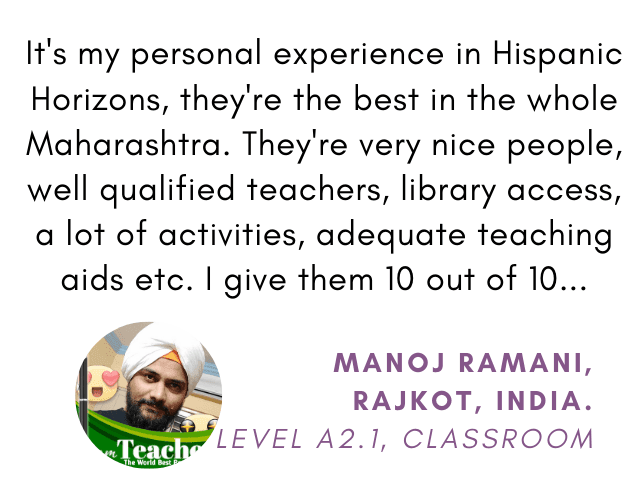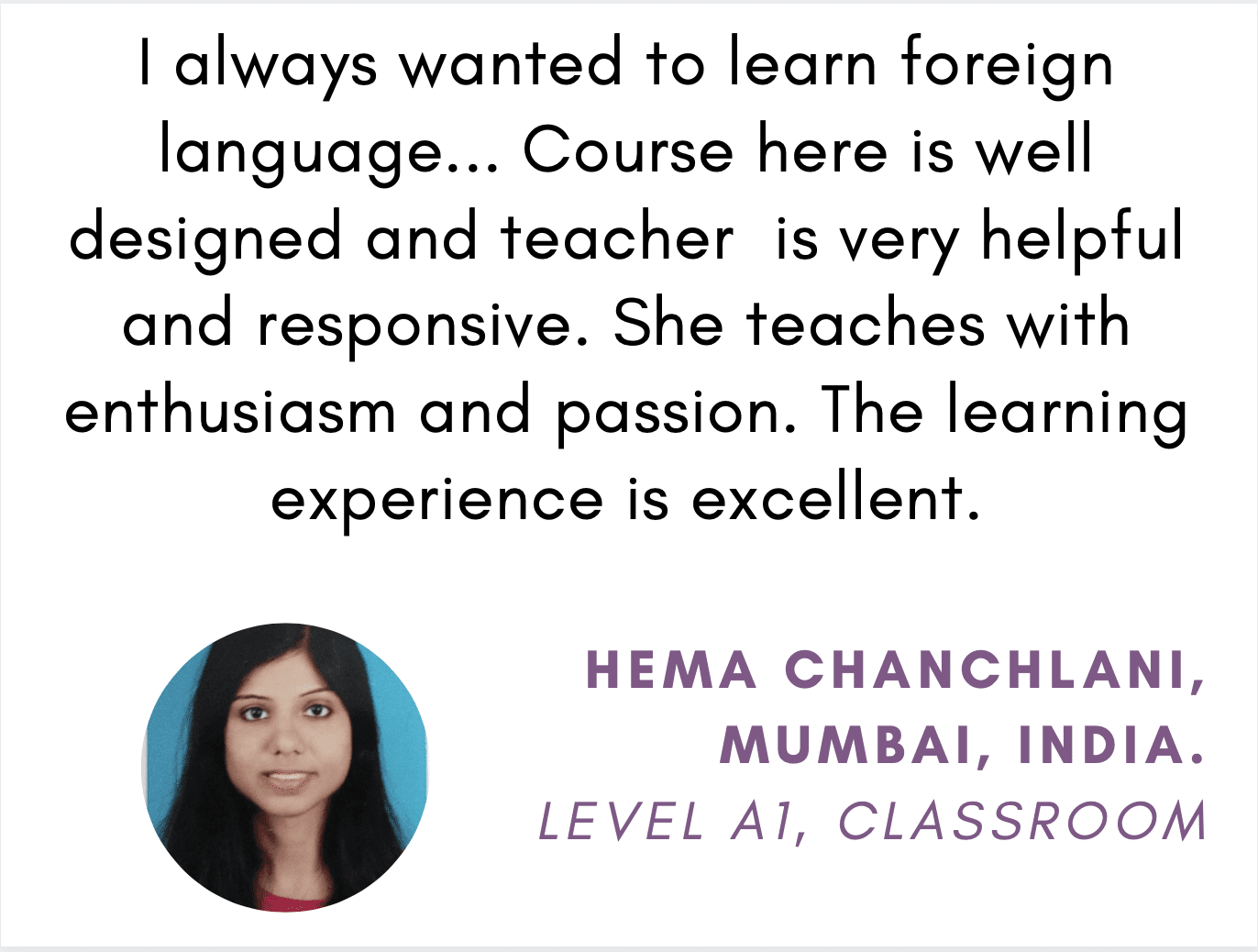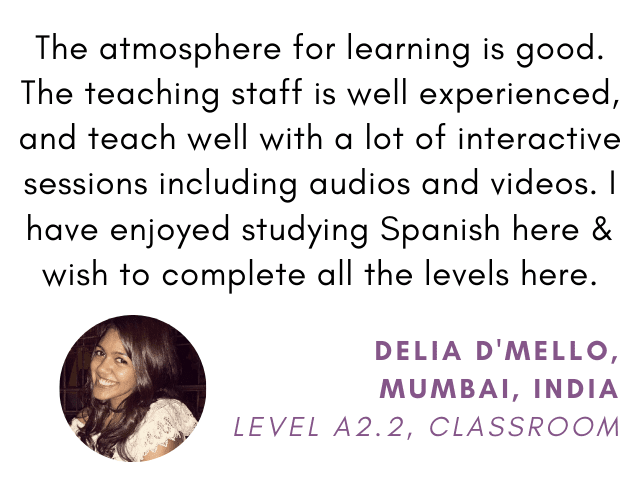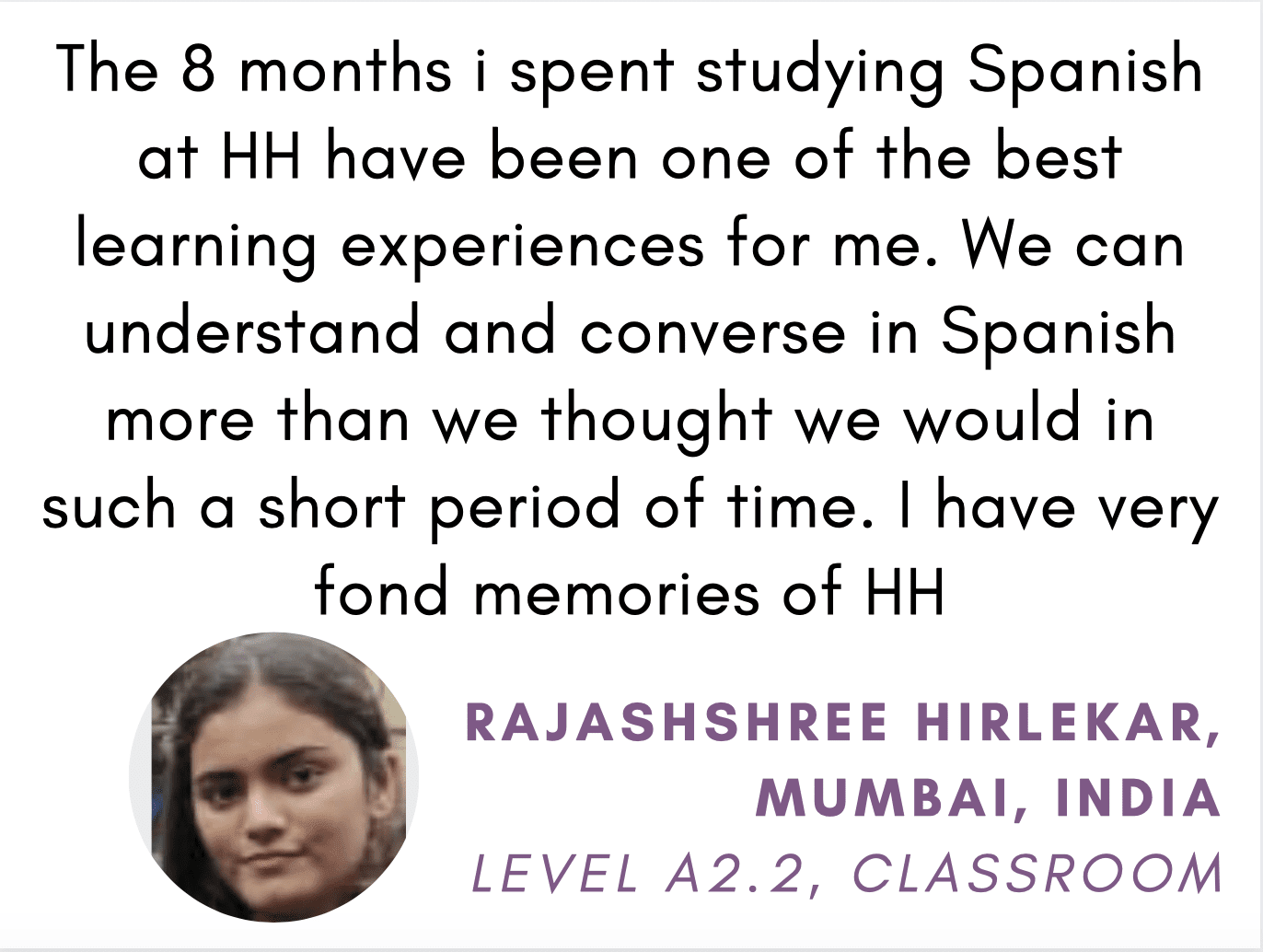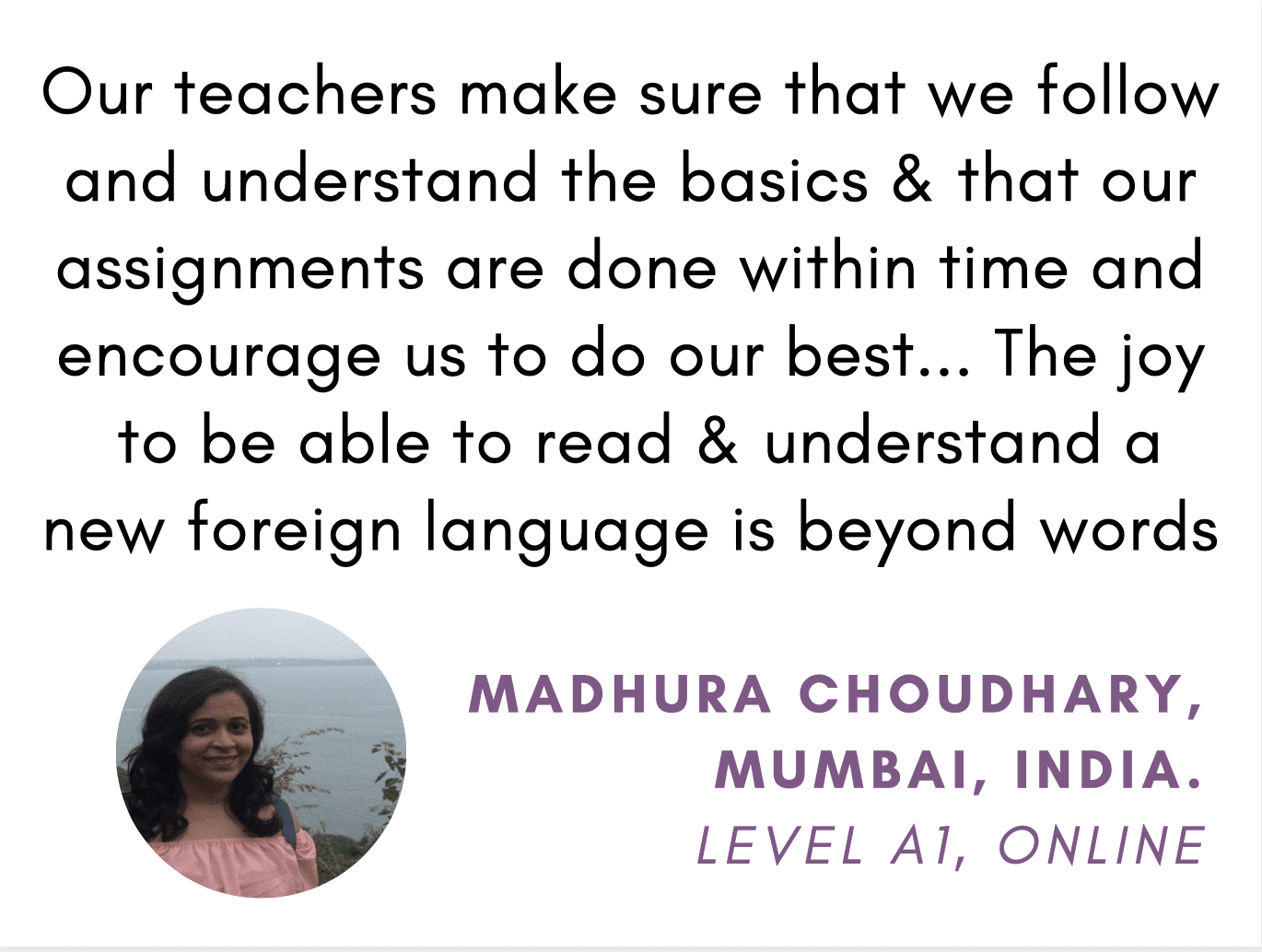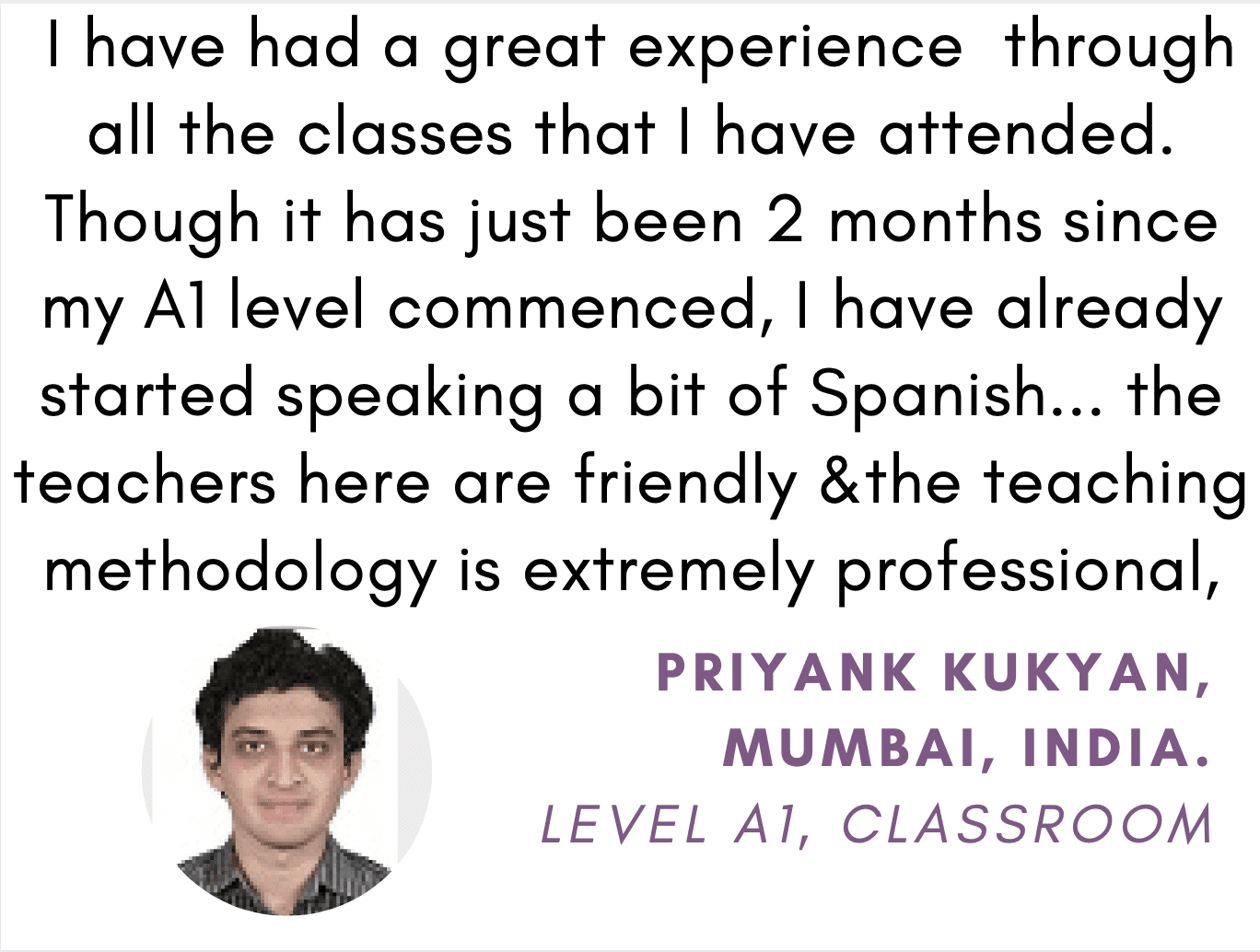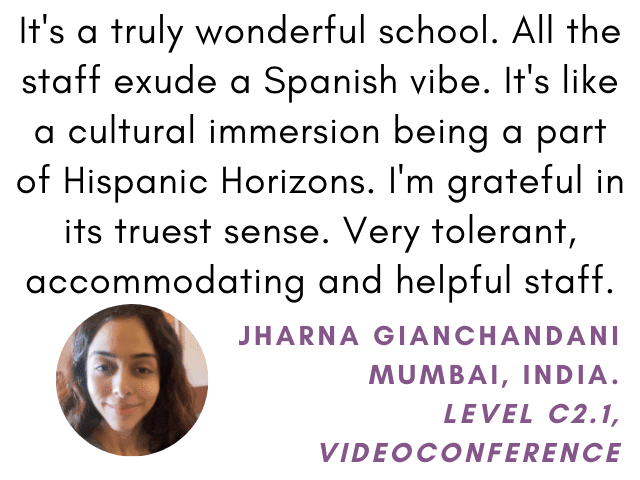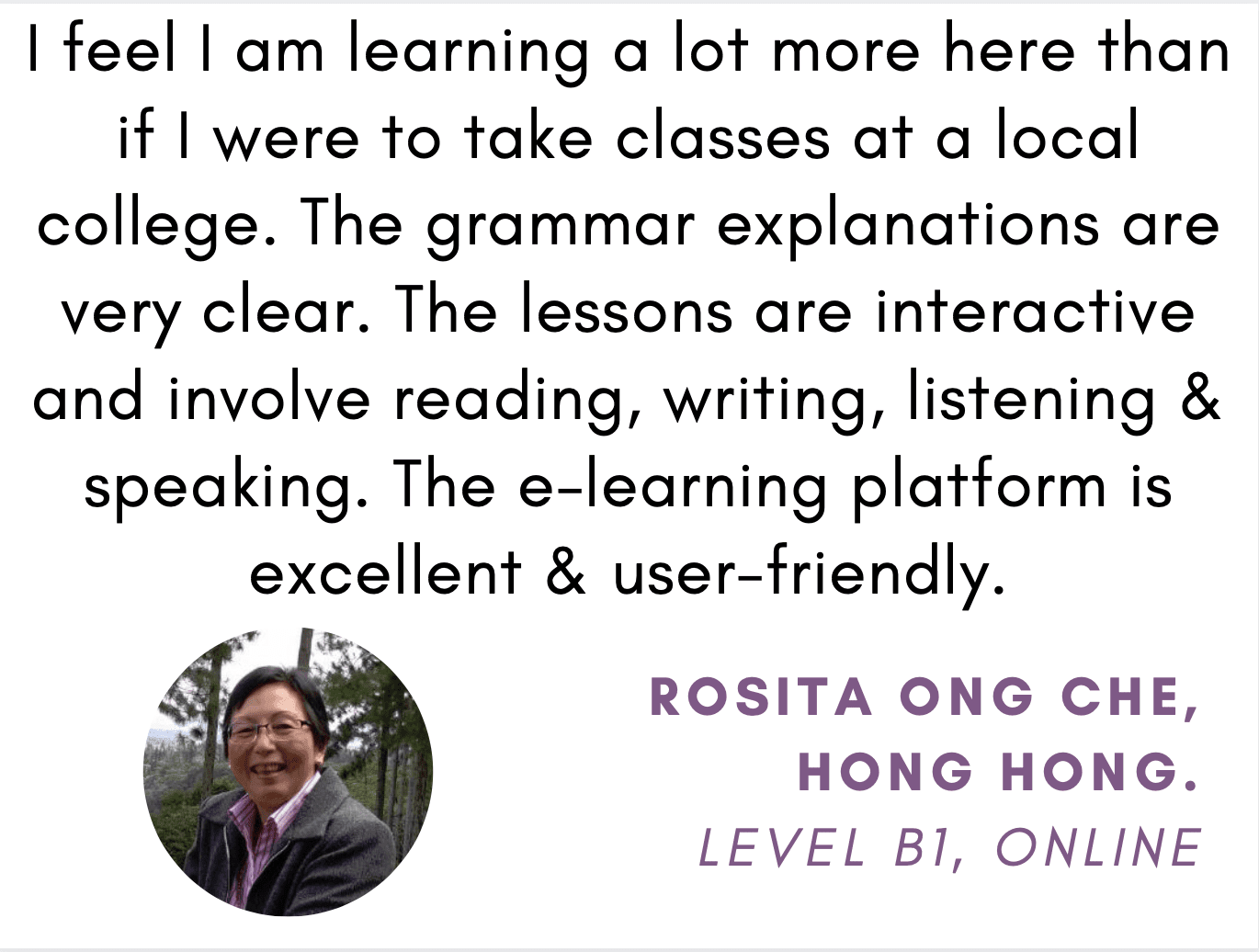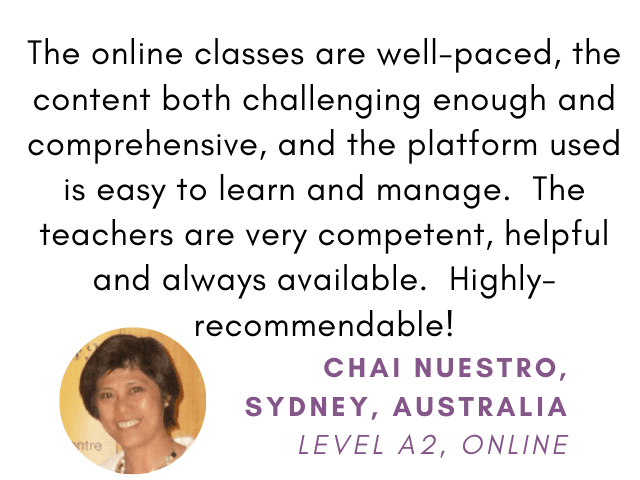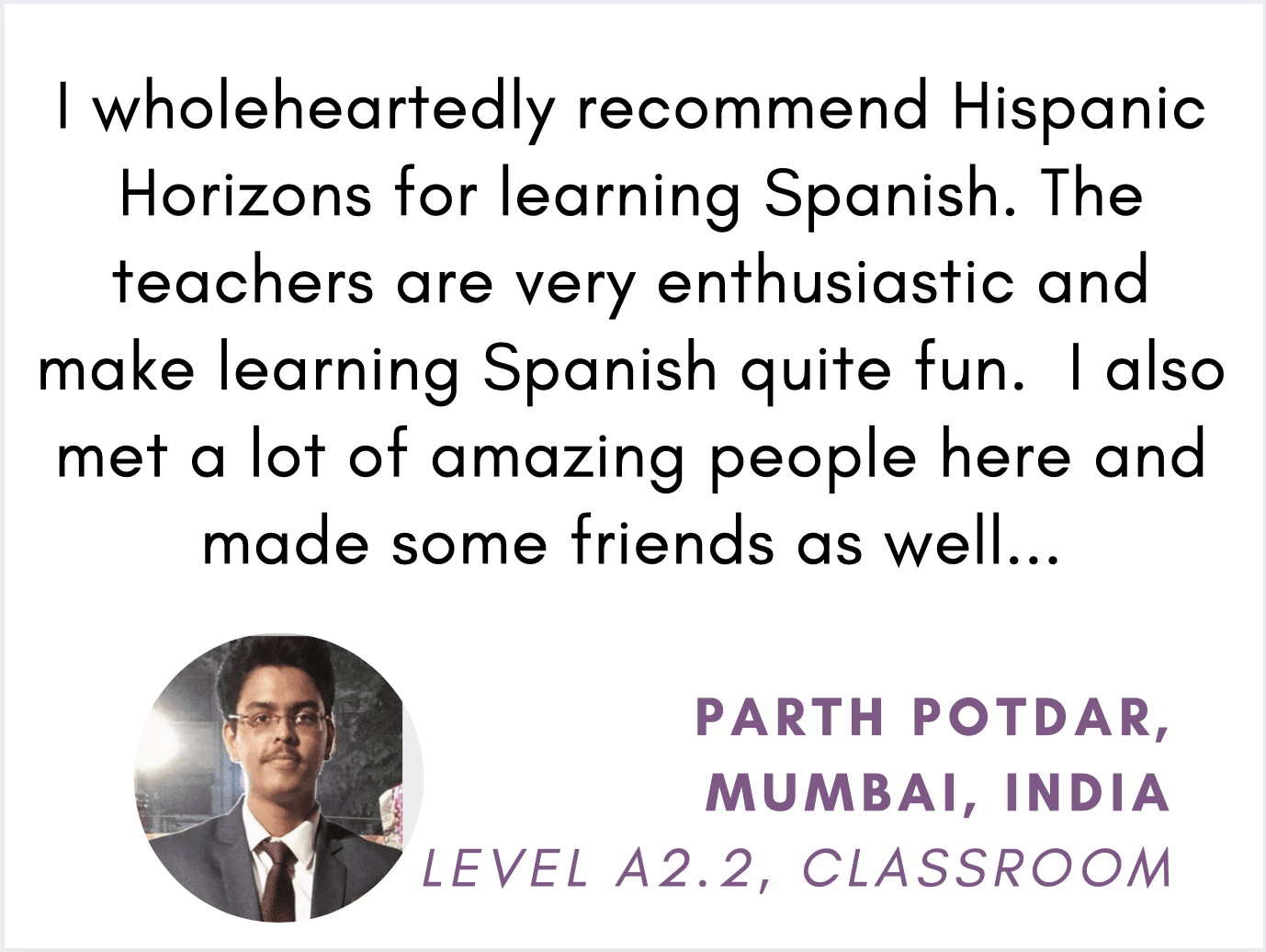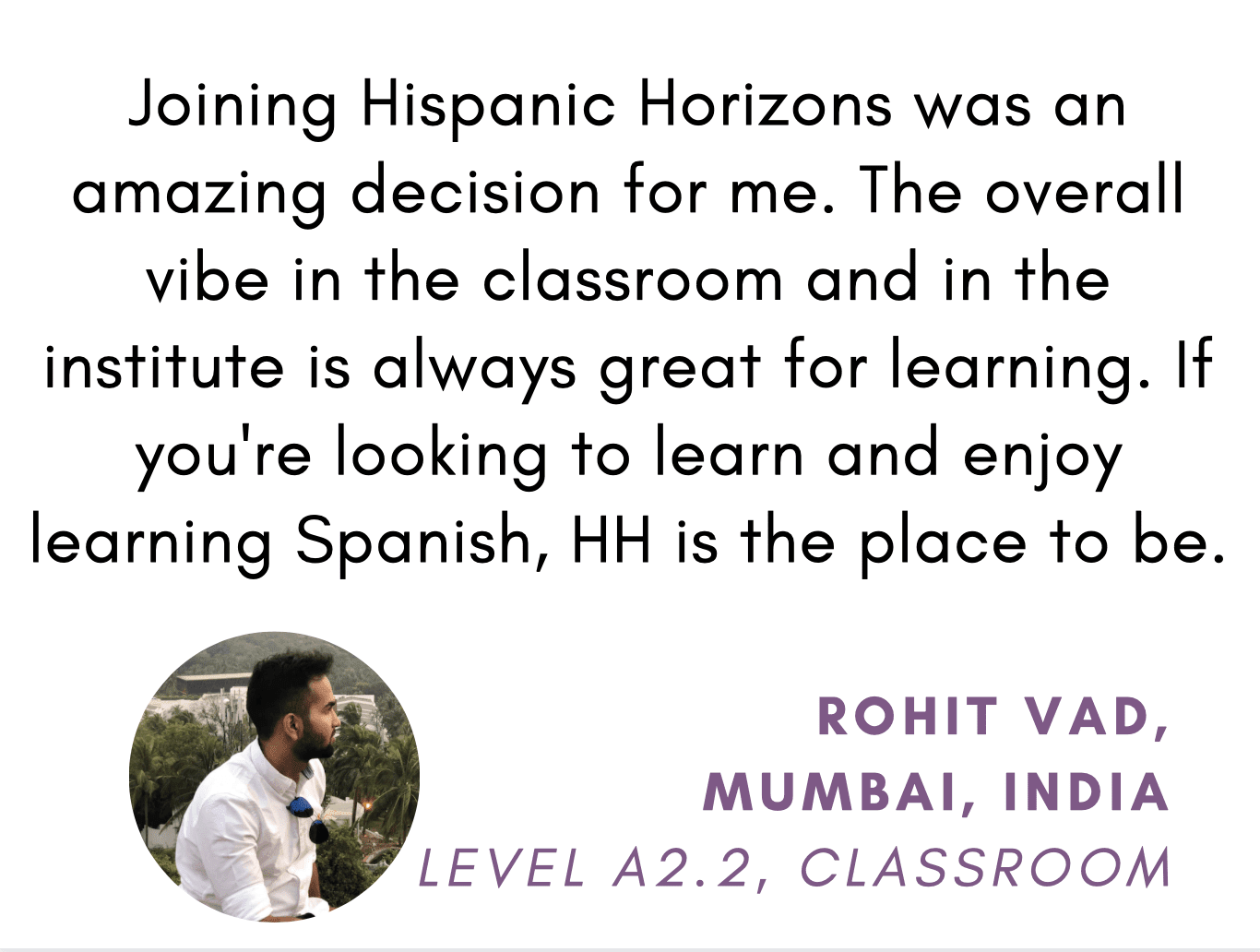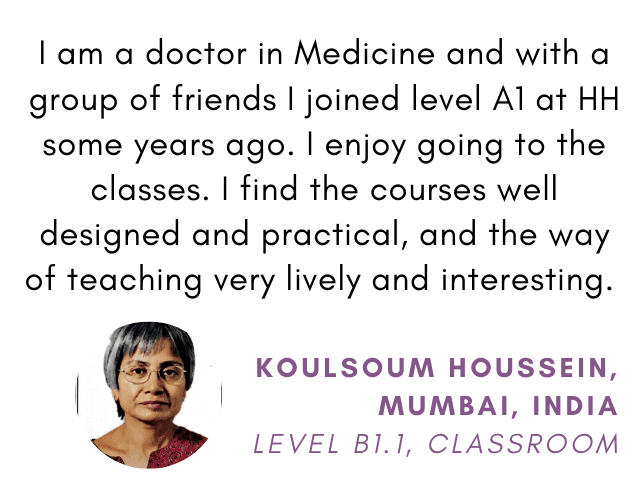 Book A Course Today!
Choose the most suitable Spanish Course for you & change your future!
View Courses
Contact Us
Accreditations & Collaborations